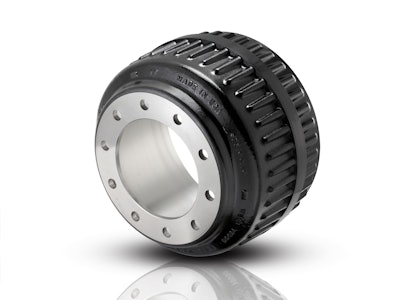 Webb Severe Duty offers a lineup of Webb Vortex brake drums for applications such as refuse trucks that are subjected to a higher frequency of braking stops. The drums are designed to help dissipate brake heat and lower the average brake operating temperature, helping to lower lifecycle costs.
Six drums are available for 16.5-by-5-inch, 16.5-by-6-inch, 16.5-by-7-inch, 16.5-by-8-inch and 16.5-by-8.62-inch brake sizes to fit multiple applications.
For more information, visit www.webbwheel.com.