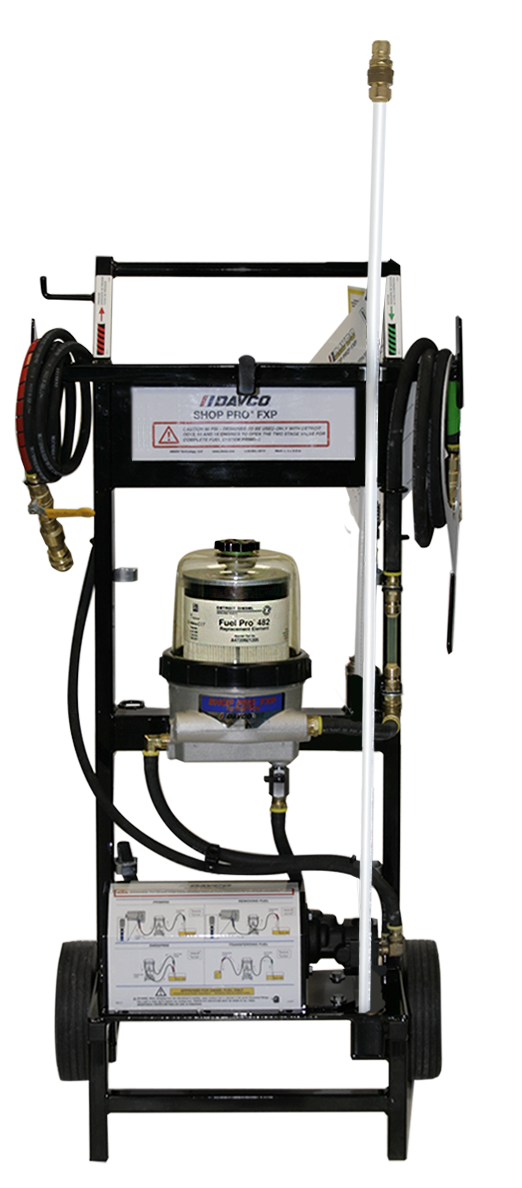 Davco's Shop Pro FXP 95 is designed to prime heavy-duty engines, transfer fuel from fuel tanks and clean contaminated fuel, sediment and water in a vehicle's fuel tank. The device is engineered to eliminate the need for a hand pump or to maintain reserve fuel for priming in a separate tank.
FXP 95 is engineered with a higher output pressure to meet the Detroit engine's EPA07/GHG14 priming requirements; when replacing the fuel pump or fuel injectors on these engines, FXP 95 is built to ensure that the fuel pump's two-stage valve opens and that the complete fuel system is primed.
An optional Shop Pro 95 model with a 50-psi regulator is designed for use on other diesel engines. FXP 95 also features multiple fittings and couplers as well as a motor-pump combination.
Davco Technology, www.davco.com