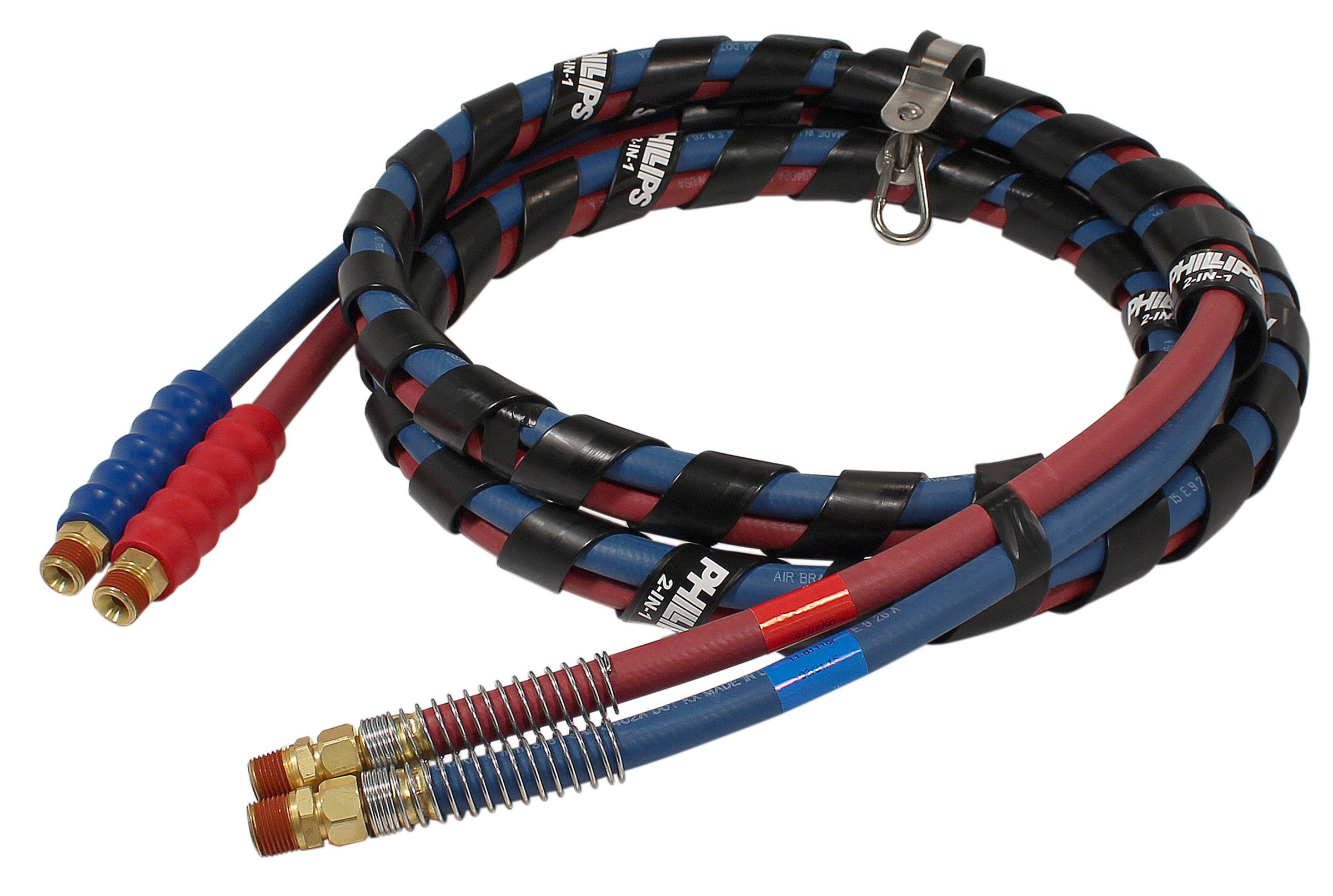 Phillips' 2-In-1 Air Combination Assemblies are designed to spiral-wrap the emergency and service air lines together into a clean and organized package. The assemblies, in 12-, 15- and 20-inch lengths, include both a hanging clamp and stainless-steel clip to facilitate easy installation.
The blue and red rubber air lines are engineered to resist abrasion, cracking, kinking and weathering and are outfitted with tractor-end swivel fittings to help simplify installation, spring guards for added strain relief and large color-coded handle grips designed for easier coupling and uncoupling.
Red and blue rubber air lines also are available in the company's combination 3-In-1 and 4-In-1 electrical and air assemblies, which also are spiral-wrapped for a clean and organized look and come in a variety of configurations.
Phillips Industries, www.phillipsind.com