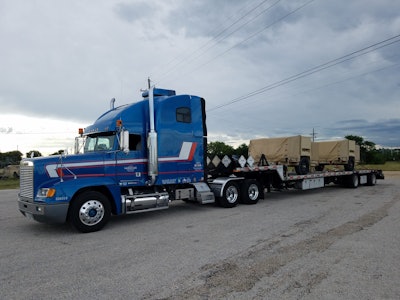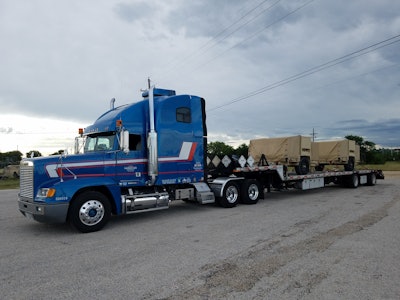 Submitted by BILL ATER
My 2000 FLD 120 was born in April of 1999. It has a 60 series Detroit set to 550hp.
The 10spd Rockwell was swapped out for a Eaton 13spd 2 years ago, 3:58 rears on lp22.5 tires.
The best and last truck I'll own. I just keep up with good maintenance. Purchased in June of 2003 with 650000 miles on it. There is 2200000 miles on the whole truck with a million three hundred thousand since I put 6 pistons and Liners in it in 04. and this spring gave her a new paint job and graphics.
2003 transcraft step deck was purchased new that April. Lease to Landstar I primarily run just in the midwest and South. We will all retire at the same time.