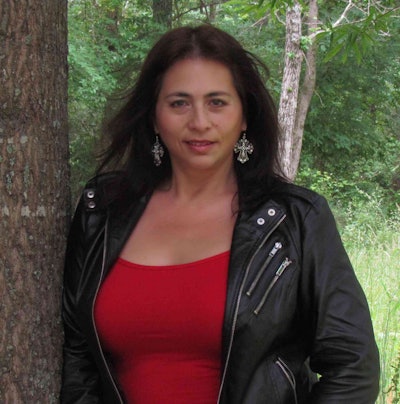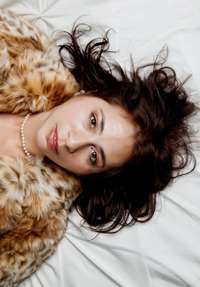 Name: Libby Clayton
Company: Fort Worth Carrier Corporation
Years in trucking: 7
What you haul: I'm a driver for Dillards. I pull doubles across country
Truck's make and model: 2006 Kenworth T600
Some of Libby's earliest memories are with her grandfather, riding along in his big rig. "He's the reason why trucking is in my blood," she says.
Those memories stayed with her throughout her life while she raised her two children as a military spouse. Once they had grown, she decided to ditch her desk job and pursue what she had always wanted to do: drive.
Now she says what she loves most about being on the road is the scenery. From the desert roads in Arizona to the valleys and hills in the Southeast, "It's a beautiful country."
What made you decide to enter the contest? Show trucks have always caught my eye, and I've always wanted to be photographed with one. I think it'd be a neat thing to pull out years down the road and show my grandkids and tell them, "Hey, this is what your grandma looked like in her trucking days."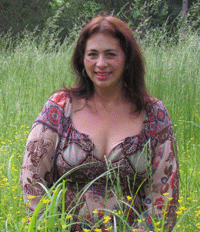 OVERDRIVE: How would you define beauty in relation to trucking?
CLAYTON: I believe beauty radiates from within. You can see it in a person's eyes and their smile the way they light up. They enjoy life. That's where you see true beauty. Enjoying life is everyone's best cosmetic.
Trucking is kind of the same way, I guess. You see some of the most beautiful areas of the country right from your workstation—through that windshield. There are negatives, and there are positives, but you have to enjoy what you do or you're going to be miserable out there.
OVERDRIVE: What do family and friends think of you making it this far in the contest?
CLAYTON: To be honest, I was a little concerned at the beginning asking family and friends to vote for me. But I have been overwhelmed by the amount of support I've had from them and by some of the things people have said. Some of the encouragement from family and friends and people from work has brought tears to my eyes. Even if I don't win this, I've already won.
OVERDRIVE: What do you feel is the role of women truckers?
CLAYTON:I think women should be in whatever career field they want to be in as long as they can do the job. A workplace is a workplace, whether it's behind a desk or the wheel of a big rig. I think we're as comfortable there as we can be in any position.
OVERDRIVE: Is there anything you would say to the non-driving public about driving big rigs?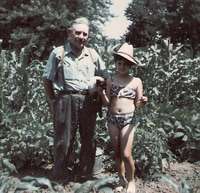 CLAYTON: "Safety First" is not just a patch on my uniform; it's a mindset. I have found the transition from the 9-to-5 world to trucking to be actually calming. I used to hurry to and from work, no time to waste. But driving is what I do, and sitting in traffic backups is expected. Hurrying and safety don't mix. I do wish people would stop and think about what they are doing when they cut us off, ride on the side of the trailers or directly behind us.
OVERDRIVE: Is there anything you wish you knew before you started driving?
CLAYTON: My first week on the road, I remember asking myself what I had gotten myself into. The first year was the hardest to get used to. I enjoy being at home and seeing my cats and planting flowers, but the longer I'm out here the more I like it.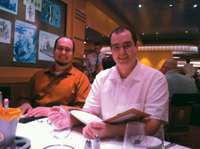 OVERDRIVE: Is there a sisterhood or camaraderie in trucking?
CLAYTON: I'd say there is,but there are only so few of us and we only see each other occasionally during the course of a work day.  But there's always that moment when you're at a truck stop stopping for a drink or the restroom, and you acknowledge each other as you walk past each other. What little contact I have though, through a smile or a "hello" or a simple nod of the head there seems to pass an understanding or a bond between us.
Most of our store deliveries are after hours, but on the occasion when we're there when the employees are, it always makes me smile to see especially the female employees get such a thrill out of seeing a female driver. I get a lot of "you go girl" and compliments from them.
OVERDRIVE: What do you like about the way you look?
CLAYTON: Well, I think that when I smile, I make other people smile. Maybe with my smile, I can bring other people happiness. They say a smile goes a long way.