Michele Pruitt
Truck driver
H&H transport
18 years
Usps mail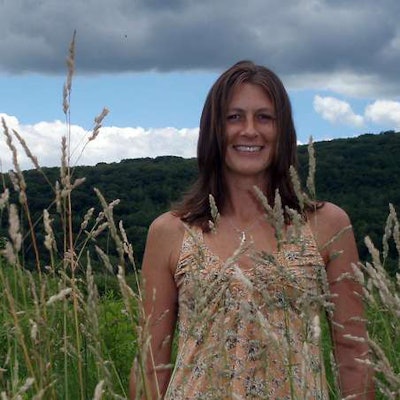 1. Why did you get into trucking? I was in management for a local convenience store chain and I was sent to a store with diesel pumps. Truck drivers kept coming in telling me where they were headed and I thought that sounded so cool… To travel the country and get paid for it. I went to school and here I am still loving it!
2. If you could take one person on the road with you, who would it be, and why? Hmmm….it would have to be Channing Tatum, and why you ask… Have you ever seen Magic Mike? A girl can dream can't she… Lol
3. What would you tell a young female who is considering a career in truck driving? I would definitely encourage a female of any age to give this industry a shot! There is a shortage of drivers which provides a lot of opportunity. It gives me a great feeling of accomplishment and independence!
4. What is your definition of a beautiful trucker? Personally, I believe that beauty comes from within! A great attitude goes a long way!
5. Why should you be chosen as the winner of Overdrive's Most Beautiful? I am genuinely a happy person and I always have a smile on my face! I truly enjoy life and encourage others to do the same!
Think positive, avoid the negative and prosper…words to live by!