SINDY STAART
Occupation: Company driver
Company: Staart Family Land
Nominated by: Josiah Tollefson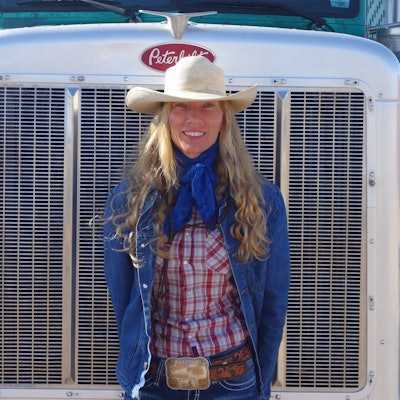 I am an "old fart" of a trucker, 50 years of running under my belt, but every time I get to make a run with this sweet, young, truck-driving gal, I feel blessed. As old as I am and as long as I have been trucking, I always learn something about kindness and being a gracious trucker when I run with her. She runs a 379 she humbly calls "Legs" cuz she can put the pedal down and make some time. This girl can roll. Therefore, I would like to nominate this awesome truck-driving gal and good friend of mine…Sindy Staart. She is the beautiful future of the truck driving industry. P.S….any custom show truck would look great parked next to her!