WENDY COLTON
Hometown: Evergreen, Colo.
Occupation: Company driver
Company: Mountain Gate Trucking LLC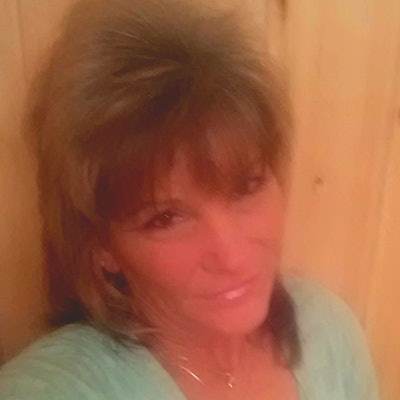 I am a divorced mother of 21-year-old twins and drive a 1993 Kenworth T600 hauling general freight.
Beauty is not just about your outside appearance, but mostly what comes from your heart, soul and the personality that shines though you to others. I think my beauty comes from being a professional with a special style and flare to be able to make people smile and laugh without trying. Treating everyone with respect, common courtesy and working together as a team. I enjoy my job and have as much fun as i can while doing it. Most people comment that they wished they had my energy. Yes, I do get weird looks when they see me singing and dancing in and around my truck, but I don't care. Why spend your life going around being grumpy and angry all the time?
Trucking is not a job to me it has been a lifelong addiction, something besides my family that I have put my heart and soul into with great pride. I was not brought up in trucking but something that has and will always be in my blood till i die. The first time I got in a truck I was 16 years old for career day at school. They had a dirt hauler come in to give me a ride, well after awhile he asked me if I wanted to drive and of course I jumped at the opportunity. Much to both of our surprise I was a natural. He thought I had been driving truck for years. After that I went to community college for diesel mechanics and heavy machinery operation and got my licence. My teacher asked me to to stay for six months and be his assistant teacher. As he put it, I have trucks running through my veins.
I have been driving truck on and off for almost 33 years now, being a company driver/dispatcher/mechanic running small fleet or being a owner-operator and now a independent company driver. Back when I started, it was hard for a petite young woman to be taken seriously. There weren't many women driving like nowadays. I got off the road to raise the two most important things in my life, my children. They are all grown up now and gone. I've tried other jobs but have always come back to trucking, I guess I'll never get them out of my veins. The most enjoyable driving job I had was when my ex-husband and I drove team and had our own horse transportation company. We hauled horses all over the U.S. and Canada, mostly Arabian show horses worth millions we defiantly saw some gorgeous places.
I would love to be able to represent the women in trucking in a positives manner and the whole industry and do anything to help improve it. If nothing more from this than meeting new people, making new friends and helping someone.