Steve Nissley, owner-operator
Nominated by Edith Nissley, wife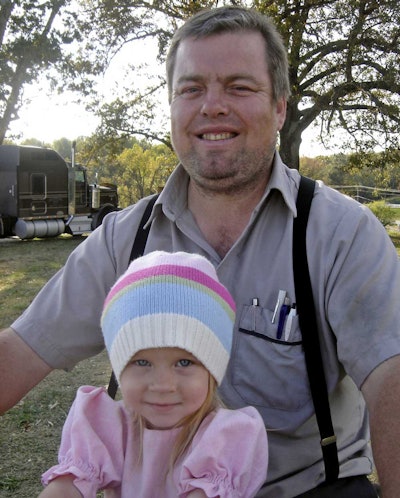 We love our trucker because he's a genuine and loving family man. His 7 daughters and 1 son (ages 1-15) consider his homecoming the highlight of their week. Those little ears are tuned for the clatter of his jake brake and their response is always the same … Loud shrieks of "Daddy's home!" followed by a mad dash for the closest door. They are jumping, waving and hollering their welcome as he drives in and parks the rig. There are plenty of hands offering to carry his duffel bag and clip boards to the house where his man-sized mug awaits filled to the brim with ice water. Our lives feel complete when he's home. He has spent 24 years driving truck … 15 of those years have been as an owner-operator with his own authority. He pulls a 53-foot step deck specializing in electrical transformers and oversized equipment.