David Helfert, owner-operator
Nominated by Renee Helfert, wife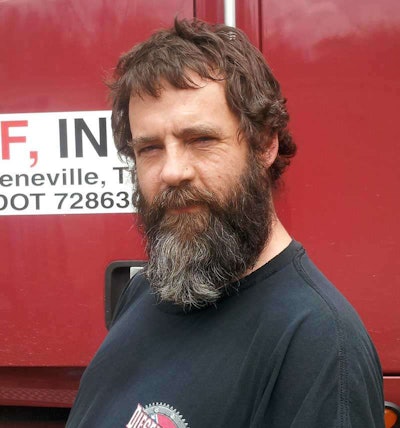 I luv my trucker because he gives 100 percent all the time, he works hard — 25 days out and only four days home to be with me and our five kids and dog who adore him. He will help anyone no matter where he is at or what he is doing even if that means giving you the shirt or the coat off his back. If he sees someone broken down he will stop and do whatever he can to help even if that means turning wrenches. Hungry? He will share what he has. He is a God-fearing man, he loves his family, he is good to his Momma, and mine too, and he stands up for what is right. "Caveman" this "Trukersgal" loves you! And as Brad Paisley says "You've since become a drifter and you just can't wait to pack but I know the route you leave on it will always bring you back." I take great pride in saying that I am the wife and the daughter of hardworking truckers. Nothing is better than the sound of that air horn and diesel motor no matter what time of day it is. You just know it's gonna be a good day — Daddy's Home!