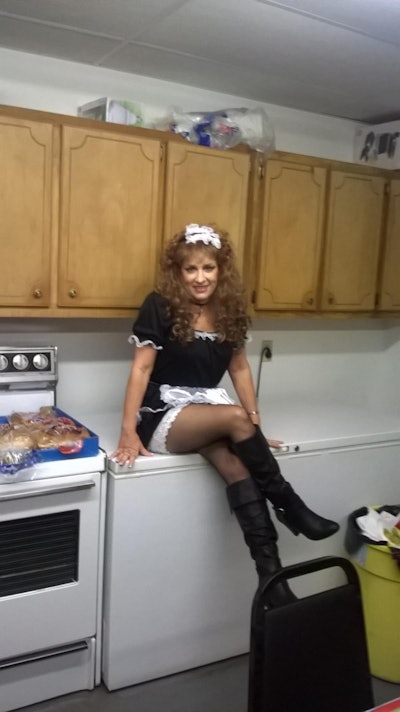 I have an outgoing personality and usually never meet a stranger I cannot find something to talk about. I have a fun and wacky sense of humor but yet I love being a lady as one can see in my 2014 Halloween costume photo. I have fun going incognito and have fooled my brother and friends at times. I love to dance, ballroom, line dancing, clogging and belly dancing. Originally from the great state of Mississippi and still love the south. I am married, the mother of two children and grandmother of eight.
I have held a CDL since 1996 and traveled all lower 48 states as well as much of Canada. In 2007 and 2008 I took time off the road and held a position as a truck driver instructor at a community college in Minnesota. The most enjoyment of trucking for me are the children who are giving me the "blow my horn" signal and the older generation who throw a thumbs up when they see me driving the semi. Trucking has been an interesting career to say the least and I have met some interesting people.
Once a trucker it's always a career one can count on no matter what happens in your life.
Submitted by Rebecca Conner, owner-operator
LaCrosse, Wisconsin