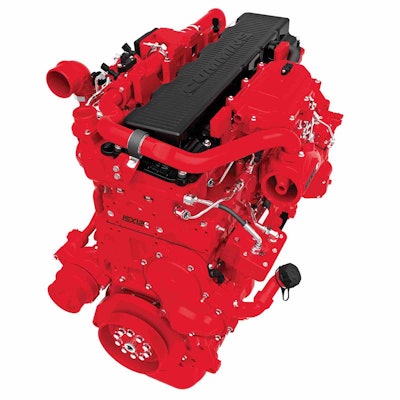 ISX15 owners know that that Cummins is a leader in Total Cost of Ownership (TCO). Two recent changes are expected to further help owner operators increase profits, while Cummins extends its leadership position.
First, owner-operators with Cummins 2016 ISX15 engine powering their vehicle will see increased uptime and productivity due to a decreased need for ash cleaning in the Diesel Particulate Filter (DPF). Maintenance intervals are being increased to a half-million miles (500,000 mi/804,672 km) for conventional linehaul applications achieving greater than 5.5 miles per gallon – which is the vast majority of truckers on the road today. Cummins achieved this industry-leading extended interval through design enhancements that reduce oil consumption and ash accumulation.
Second, Cummins has announced a new in-service extended protection plan for heavy duty 2010 and 2013 ISX15 and ISX12 engines. Called Encore Xtra™, this protection plan differs from the traditional Encore plans which were only available to used truck purchasers. Encore Xtra is available to first owners, providing greater peace of mind and control over maintenance costs. This change will be greatly embraced by owner-operators, who typically run longer trade cycles than fleets.
These new offerings – in combination with Cummins industry-leading fuel economy, resale value and service support – are expected to provide customers with a lower TCO and bolster Cummins position as the market share leader in the heavy duty transportation sector.
For more information on the Cummins ISX15 see cumminsengines.com.