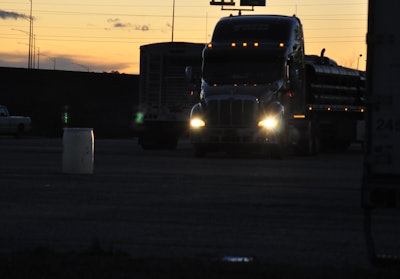 The ongoing fight between the American Trucking Associations and the Federal Carrier Motor Safety Administration over the upcoming changes to hours of service rules continued Friday, March 15, in a Washington, D.C., court of appeals, where both sides presented oral arguments to a three-judge panel.
FMCSA made the rule final in December 2011, and the changes will go into effect July 1. ATA says FMCSA doesn't understand the science that went into the rulemaking, specifically the 30-minute mandatory break. It's arguing, too, that the rule would restrict drivers from being able to manage their schedules effectively.
The Owner-Operator Independent Driver Association has intervened into the case on the side of ATA.
Public Citizen has also sued FMCSA and its presenting arguments in the case. It, however, has sued the agency because it says the hours rules are not restrictive enough.
The court has not said when it will release a ruling.