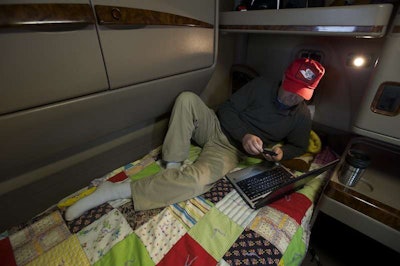 Siding with the American Trucking Associations and its request to delay the changing hours of service rules set to be implemented in July, four key Transportation committee members from the House have penned a letter to the Federal Motor Carrier Safety Administration asking that it postpone the rule's effective date until a court case between ATA and FMCSA has been resolved.
The two parties were in court March 15 presenting oral arguments in a U.S. appellate court in the District of Columbia Circuit. There's been no word on when a ruling will be made.
The letter sent to FMCSA was written by Rep. Bill Shuster (R-Pa.), Chairman of the House's Transportation Committee, and signed by Rep. Thomas Peri (R-Wis.), chairman of the highway subcommittee; Rep. Nick Rahall (D-W.Va.), ranking committee member; and Pete DeFazio (D-Ore.), ranking subcommittee member.
FMCSA rejected ATA's request to postpone implementation.