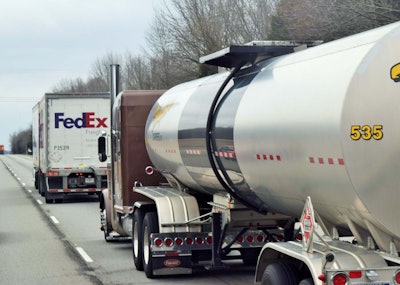 We have crews working around the clock to get gasoline to market. Here's where we delivered: https://t.co/tCwPYiwce3 pic.twitter.com/sGTvKgQ7kl

— Colonial Pipeline (@Colpipe) September 19, 2016
Colonial Pipeline is scheduled to restart its Line 1 today, Sept. 21, following a leak that began earlier this month, causing hundreds of thousands of gallons of gasoline to flood remote parts of Alabama.
In light of the leak, five states have suspended hours of service regulations for fuel transporters: Kentucky, Alabama, North Carolina, Virginia and Tennessee. Georgia had a temporary waiver in place, but it has expired. The state has not renewed the waiver.
States supplied by that line were hit by price increases and shortages after a leak was detected Sept. 9 near Pelham, Alabama. About 6,000 barrels of gasoline flowed into a pond from Line 1, which connects Collins, Mississippi, and Greensboro, North Carolina.
The company attempted to mitigate supply problems by shipping "significant volumes" on Line 2, the distillate main line from Epes, Alabama, to Anderson, South Carolina. After safety testing is finished on the newly built bypass, Southern Pipeline will connect it to Line 1 as a temporary means to restore the supply chain.
Kentucky's emergency declaration ends Oct. 5. Additionally, HOS waivers expire Oct. 15 for Alabama and North Carolina; Oct 1 for Virginia and Sept. 23 for Tennessee.