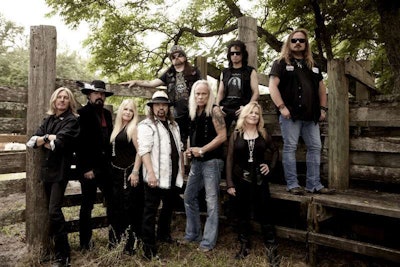 As the New York Times Magazine noted in an obituary to "Father of Southern Rock" Lacy Van Zant back in 2004, in terms of time away from home, for the men of Lynyrd Skynyrd touring through the years "wasn't so different from trucking."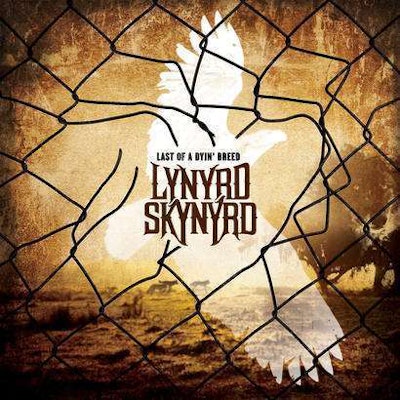 Lacy, of course, was a long-haul driver and the father of Ronnie (Skynyrd's original front man) and Donnie (38 Special), as well as the current occupier of the Skynyrd lead-vocal mic, his youngest son Johnny. The band is hard at work on the road to this day with some in-store performances in the Southeast attendant to the release of Skynyrd's new "Last of a Dyin' Breed" record, out now.
The title track (which, according to Johnny Van Zant, was once called "Hammer Down"), following in the footsteps of the 1970s "Travelin' Man" tune, runs hard in themes of the passing of generations of highwaymen and -women, of the real working people Skynyrd guitarist Rickey Medlocke says are his band's favored subjects.
Driving Lynyrd Skynyrd
High Rock Lake, N.C.-based Dale Macon is not only the lead driver for Skynyrd's tour operation, a stint he's more or less held since the year he went out on his own with a partner to form Winston-Salem, N.C.-based 40-truck/50-some-odd-trailer fleet Special Event Transportation in 1996."I'm a partner in the company," he says, hauling dry vans and some "drop-deck electronics vans" today in a 2013 Volvo 780 with the Volvo D16 engine. "We love them – we've gotten some very good service out of them."Macon — a fan of "a little bit of everything" when it comes to music, from classic rock to jazz and country blues — got his start as an operator with music acts in the 1970s doing "sound and driving truck to shows locally in North Carolina." The trucking company he was working for in the 1980s, then, afforded experience with big acts like "Metallica, U2, AC/DC, Billy Joel and Guns n' Roses," among others, he says.
With another company, called Night Moves, he hauled for the first time with Skynyrd beginning in 1993 until the company went bankrupt, he says. Full-production company Special Event Services, then, was doing Hootie and the Blowfish in 1996 and wanted to start an affiliated trucking company — Macon's past with Skynyrd cemented the relationship and he's been driving for the band ever since. "They're some of the nicest guys you could ever ask to work with," Macon says. "Most everybody's been around for 10 years or more."
Skynyrd's set to tour through November of the year, says Macon.
Of a piece with the Skynyrd tradition, "I'm one of those guys that likes to give acknowledgment to the guys and gals humping it down the highway for the betterment of everybody," Medlocke said when we talked to the Blackfoot founding member during the Sturgis, S.D., motorcycle rally earlier this month.
Of the title track specifically, Medlocke says, "you can take that for either working rock 'n' roll bands that are the last of their kind" or as a reference to "people that are unspoken of out here in today's world."
Though Medlocke says he tends to avoid political discussions as an entertainer, he feels that, generally, the people who sit in the halls of American power have "long since disregarded the common man. He's gotten lost. The everyday people" have been left out of the discussion.
And while "they say you can have a voice in what's going on," Medlocke adds, "it seems like we don't really have a voice at all. If we keep traveling that road — truckers, railroad engineers and band guys — we'll be a thing of the past."
After playing percussion in the band for a time in the early 1970s, and after growing up with the Van Zants and other members in Jacksonville, Fla., Medlocke was asked to rejoin Lynyrd Skynyrd in the mid-1990s, he says. "It was like coming back to people that I'd really missed," he says. "It was an honor and a big privilege."
Into its fourth decade, Medlocke says, the band will be around "a lot longer after I'm gone, too. It's really all about the music. The music is what counts. It takes precedence over everything."
Find an interview with Johnny Van Zant about some of the songs on the new album on Roadrunner Records website.