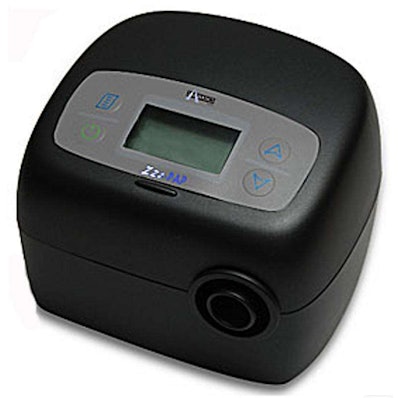 The Zzz-PAP "Silent Traveler" CPAP, manufactured by ProBasics, is one of the smallest CPAPs on the market, the company says. It offers an optional integrated heated humidifier, altitude adjustment, universal power supply, 45-minute ramp and a two-year warranty.
The Zzz-PAP, which takes up as much space as a CD case, includes a 6-foot hose, a carry case, a reusable filter and a power cord. The machine has a pressure range of 4-20 centimeters of water and works at an altitude of up to 8,000 feet.
For more information, visit www.cpap.com.