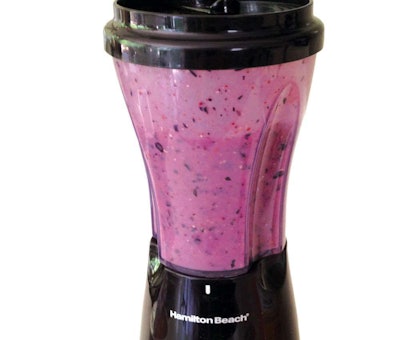 [youtube Nm6TtVqKPRw nolink]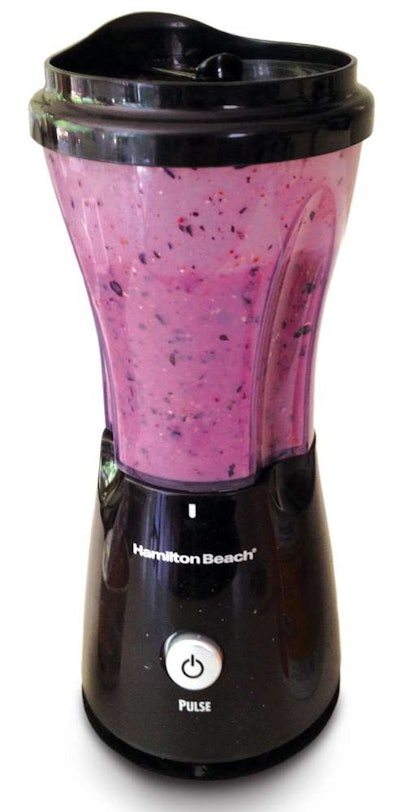 Adding kale or spinach brings tons of health benefits to this smoothie — but you won't be able to taste it over the blueberry and banana flavors.
BLUEBERRY SMOOTHIE RECIPE
1/4 cup of cold water or ice
1 single-serving container of light yogurt
Large handful of blueberries (fresh or frozen)
1 small banana, sliced
Handful of kale/spinach (blueberries mask the taste)
Honey to taste
Blend together until smooth, and enjoy!
What smoothies do you make on the road? Send your recipes to Carolyn at cmagner@randallreilly.com.