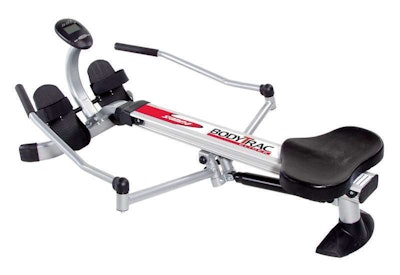 The Stamina Body Trac Glider rowing machine focuses on training the muscles as well as giving a cardiovascular workout. It features gas shock resistance and a multi-functional electronic monitor. The rowing machine comes with a 90 day parts and one year frame warranty.
The Trac Glider has a footprint of 23.5 inches wide by 46 inches long. The Body Trac Glider is outfitted with a tough steel frame and an aluminum center beam that's designed to withstand years of use. The arms fold for simple storage in a closet or truck.
For more information, visit www.staminaproducts.com.