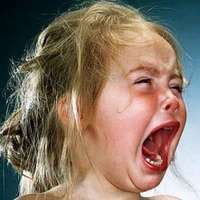 Dear Carolyn,
My husband and I have been married for 11 years and are childless by choice. While I like most of my friend's kids, I've never felt any desire to have any of my own. My husband completely agrees and we have a good life, two great rescue dogs and lots of nieces and nephews we love to spoil. When I see a screaming brat at a restaurant, all I can think about is how much I love my dogs! We have had plenty of time to consider our options but we both feel like our family is complete.
The problem is that our friends and family constantly ask us when we are going to start a family. I've tried explaining our reasons but that never seems to work. Either they tell us we are selfish or that we will regret it one day. Is there a good answer to this question? Do we even owe anyone an explanation?
Jen
Dear Jen,
Wow. People can be so rude and nosy. Your procreation choices are between you and your husband. No, you don't owe anyone an explanation. I don't know if you will regret your decision one day. One can't really plan around potential future regrets. I will say that while I have had plenty of letters complaining about rotten, ungrateful, self-centered children, I've never had anyone say they regretted letting a dog into their life.
Here are my favorite replies to the question; When are you having kids?
Why do you ask?
We are still practicing.
When we can be certain our child will be as perfect as your child.
You will be the first to know.
Wow, that's a personal question!
Never.
Just say'n,
Carolyn