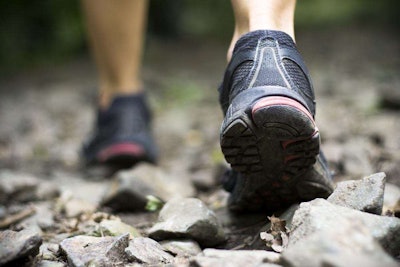 Start the year right by making sure you are current on your health checkups. To make it easier to keep those resolutions of staying healthy, we made a list of the most important health screenings and when to get them. (Some may be covered in your regular DOT physicals.)
Men:
Individuals over the age of 34 should be checked for high cholesterol and heart disease every five years.


Remember to get health checkups often to watch for weight gain, depression and other issues.

Get blood pressure screenings every two years unless pressure is 120-139/80-89 Hg or higher, in which case you should get it checked once a year. If the top number (systolic) is greater than 130, or the bottom (diastolic) number is greater than 85, call your doctor.
Men 50 and above should discuss a screening for prostate cancer with their doctor; those with a family history should begin screening at age 45.
Osteoporosis screenings should be considered for men ages 50-70.
Women:
Women over the age of 21 should get a pap smear every three years to test for cervical cancer.
Starting at age 50, women should get a breast cancer screening, called a mammogram, every two years.
Men and women:
Individuals aged 50-75 should be screened for colon cancer, which may involve a stool test every year or a colonoscopy every 10 years. Individuals at risk for colon cancer or with a family history of cancer may need a colonoscopy more often.
While drivers are forced to keep themselves at least moderately healthy for physicals, it is important to remember certain screenings that seem commonplace, such as a dental exam once a year and an eye exam every two years if needed.
Drivers also should remember to get immunizations to prevent illness that could cut down on driving time. Get a flu vaccine every year, and discuss other vaccination options with your doctor. Individuals should get a tetanus booster every 10 years, although this often is handled in physicals. Individuals also may get a shingles or herpes zoster vaccination once after age 60.
Remember to get health checkups often to watch for weight gain, depression and other issues.