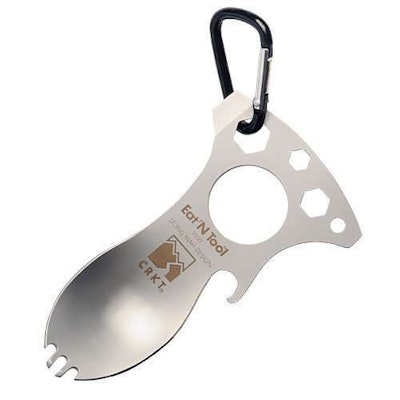 The Columbia River Eat'N Tool is a multi-tool that combines a spoon, fork, bottle opener, screwdriver, pry tip and three metric wrench reliefs (6 mm, 8 mm, 10 mm) in a 1.5 ounce, 4-inch long stainless steel package. For easy snap-on carry on D-rings or loops on clothing and packs, there is a carry carabiner.
The Eat'N Tool is available in a bead-blast finish or with a food grade black non-stick coating.
For more information, visit www.crkt.com.