Take advantage of the cold weather and enjoy some indoor entertainment with these tours located at varied destinations throughout the United States.
John Deere Factories, multiple locations:
Learn about the different components of John Deere equipment at one of the company's factories.
East Moline, Ill.: Harvester Works factory
Waterloo, Iowa: Tractor and engine works
Ankeny, Ind.: Maintenance on items ranging from self-propelled sprayers to grain drills
Visit johndeere.com and search "factory tours" for dates and hours, as well as phone numbers for each location. Truck parking is available at all factories.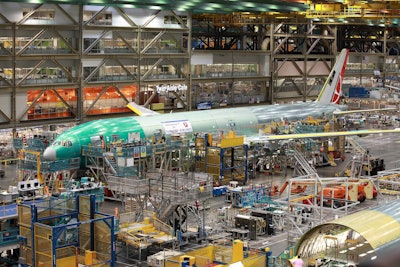 Boeing Tour, Mukilteo, Wash.:
See how the famous planes are made and explore several interactive exhibits and displays. Admission is $15.50 for adults. Visit futureofflight.org or call 888-467-4777. Truck parking is available behind the factory.
Maker's Mark Distillery, Loretto, Ky.:
Visit the bourbon company's distillery and sample some of the goods. The tour and tasting is $7 per adult; visitors must be 21 years or older to dip their own bottle. Visit makersmark.com for tour hours, or call 270-865-2099 to make reservations. Truck parking is available.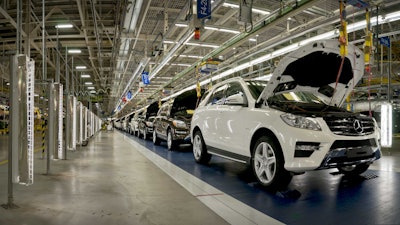 Mercedes Benz Factory, Tuscaloosa, Ala.:
Tours are offered Tuesdays and Thursdays at 9 a.m., 9:15 a.m., 12:30 p.m. and 12:45 p.m. Tours typically last about two hours. Admission is $5 per guest, and advance reservations are recommended. Visit mbusi.com or call either 205-507-2252 or 888-286-8762. Truck parking is available.
Ben and Jerry's Ice Cream, Waterbury, Vt.:
Take a tour of the factory, and enjoy the free samples. The factory is open year-round, and tickets are $3 for adults. Call 866-258-6877 or visit benjerry.com. Truck parking is available.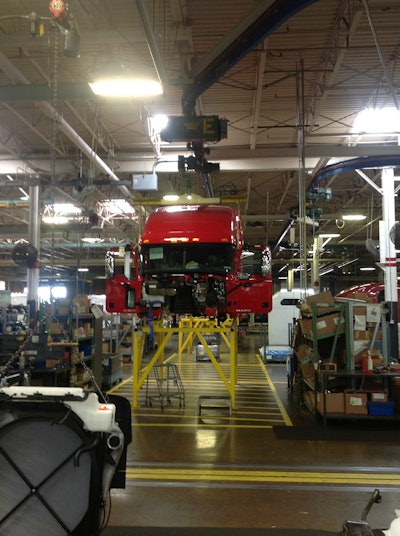 Mack Trucks tour, Macungie, Pa.:
Take the Macungie Assembly Operations Tour to see how the trucks are assembled. The tour is free and conducted on Tuesdays and Fridays throughout most of the year. Reservations are required. Call 610-351-8996 or visit macktrucks.com. Truck parking is available.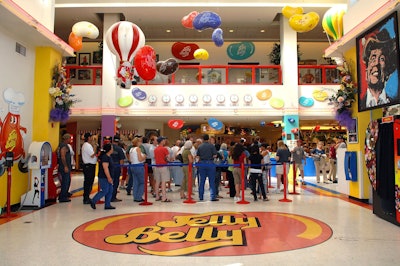 Jelly Belly, Fairfield, Calif.:
Learn why it takes seven days to make a single jelly bean on this free 40-minute walking tour. Call 800-953-5592 or visit jellybelly.com. Parking is available near the factory, and public transportation is available from other areas.
Louisville Slugger Museum and Factory, Louisville, Ky.:
Discover the process through which the famous bats are made. Admission is $10 for adults and includes a miniature souvenir bat. Call 877-775-8443 or visit sluggermuseum.org. Truck parking is available.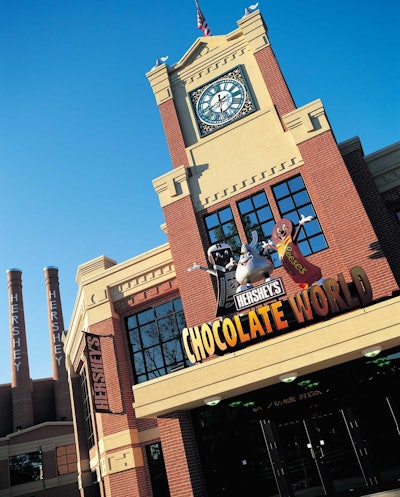 Hershey's Factory, Hershey, Pa.:
Ride through a simulated version of the candy factory. The free tour ends with a showcase of the Kiss assembly line. Check the online calendar for tour options. Call 717-534-4900 or visit hersheyschocolateworld.com. Truck parking is available.