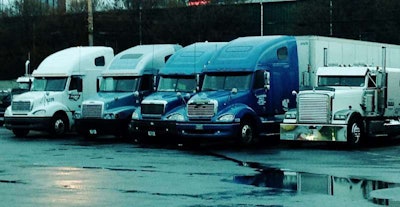 I came across the September 2012 issue and the "Voices" column piece on parking. From my own experience, neither coast has enough, or well-placed, parking for trucks. [Overdrive reader] Randy Martindale called it right. If you're not in a spot by 3 p.m., well, you're out of luck most of the time. All I ever looked for is a safe place to park, with hot food and facilities that are clean. I am thankful that the Midwest has a nice variety of places. It was a sad day for drivers when the Flying J disassembled itself. That took a lot of options off the table, forever — never to return. To see new truck stops/plazas, the government is going to have to get fuel prices under control, and offer low-interest loans to those still willing to build.
—Michael Payne, via Overdrive's Facebook page
PS: Truck stops/plazas are like cellphone towers: "Not in my neighborhood!" However, members of the general public sure like their cellphones, food and goodies, don't they.
Alternatives to 'sailboat fuel'
Overdrive readers, on our Facebook page, offered a bevy of alternatives to the old slang in response to a post about our George & Wendy Show blogger Wendy Parker's Sunday, Jan. 7, story, which capitalized on the phrase for a little humor. Find the original story here.
Robert McConnell: I prefer "post holes" myself.
Mike Hatcher: When I pull my empty tanker, I'm hauling dispatcher brains, not wind or air.
Blake Small: Motorcycle doors.
Rodney Peterburs: Blinker fluid.
David Ooten: Back several years ago it was VW radiators.
Jeff Mercer: I hauled a load of muffler bearings once.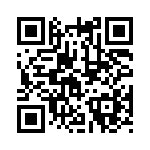 Ralph Burket: I used to haul fresh air to Jersey. They needed it.
If you're reading on a desktop, scan the QR with your phone or tablet to weigh in on Facebook with your own preferred slang for an empty box or trailer — or visit this link direct.