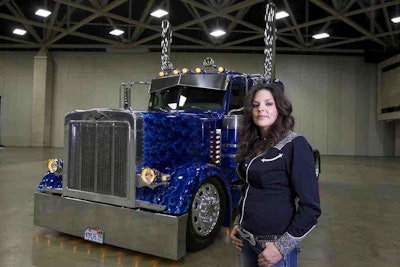 Overdrive's Most Beautiful contest is up and running and the submissions continue to amaze, delight and reduce me to tears. The photos are beautiful and include trucking women of all shapes, sizes and ages. I'm such a softie for a great attitude and the essays, when they don't break your heart, make you proud to be part of the trucking industry.
Some of the stories include a woman who is undergoing chemo but still climbed aboard her big rig and took off down the road right after a treatment. She attached a recent photo shortly after shaving her head. One man sent in his wife's photo and wrote about how she is beautiful inside and outside and how she brought him happiness every day of their long marriage. A daughter sent in her gorgeous mom and a boyfriend sent his team driver's photo.
There is a beautiful, classically trained ballet dancer now a full-time owner-operator and a recent MFA graduate who is driving solo. The military vet who served in Iraq is both gorgeous and one cool lady. Speaking of cool ladies, Ingrid Brown, also know as Half-Pint, offers daily encouragement to anyone trying to muster the courage to send in her application.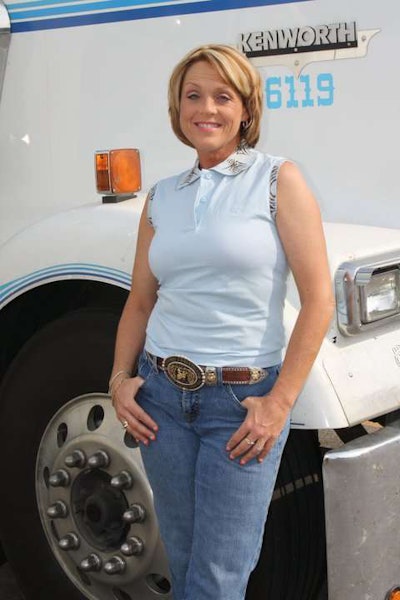 This is how it works. You upload your photo and a short essay about why you are a beautiful trucking woman. April 1, (no joke) we will post all the applicants and their stories. You can pull in your friends and family to vote online.
The top few winners go to Dallas for The Great American Trucking Show where they will receive a makeover and we'll photograph them in front of custom rigs. The grand prize winner will grace the cover of Overdrive!
Applications are open through March 20, 2013.
Tune in NEXT MONDAY at 11:15 EST when I talk to Sirius Radio's Meredith Ochs about Overdrive's Most Beautiful!