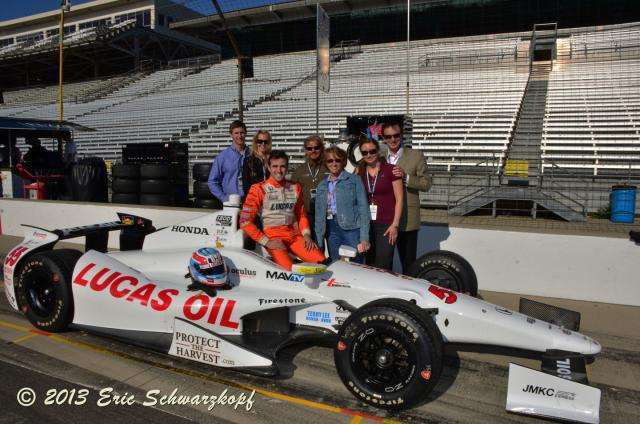 Lucas Oil, maker of the well-known diesel-oil stabilizer, will be the primary sponsor for rising race star Tristan Vautier, driving the No. 55 Honda-powered Dallara, in the 97th running of the Indianapolis 500 on May 26.
It marks Lucas Oil's second Indy 500 in partnership with Sam Schmidt, who co-owns Vautier's car with Ric Peterson. Lucas backed Schmidt's entry in 2004 with driver Richie Hearn and in all subsequent seasons has been a primary sponsor of one entry from Schmidt's six-time champion Firestone Indy Lights team.
Forrest Lucas, the company's founder, describes a personal connection with Schmidt as initiating the partnership. "We are both Hoosiers and that meant a lot to everybody," he says. "We threw together race parts from here and there including the chassis and engine and went racing with Richie Hearn at the wheel. The following year we moved to Indy Lights."
Tristan Vautier was the 2012 Indy Lights champion. "We sponsored Tristan's car in the Grand Prix of Long Beach earlier this year," Lucas says, "and I can't wait to see how this young, talented driver fares in the biggest race in the world."
Vautier had four victories in Indy Lights a year ago for Schmidt Peterson. The 23-year-old Indy 500 rookie from France was the Star Mazda champion with four wins in 2011. He's the first driver to win back-to-back scholarships in the Mazda Road to Indy program, which provides partial funding for advancement.
MAVTV American Real and ProtectTheHarvest.com, two Lucas Oil Products-owned properties, will be associate sponsors on Vautier's car.