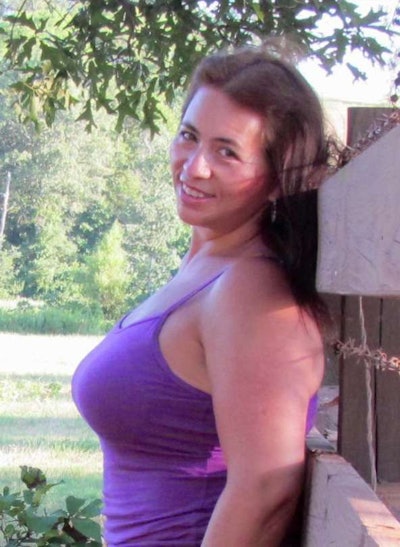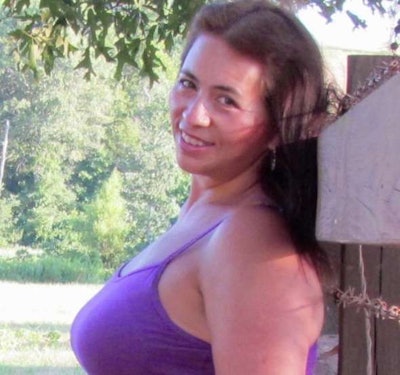 Meet Libby Clayton, finalist for Overdrive's Most Beautiful Contest, who will be appearing at the Great American Trucking Show along with finalists Tina Comer and Maggie Stone. Overdrive launched the contest to highlight women drivers who reflect beauty inside and out, and who represent the profession well. The finalists more than meet those criteria, yet they are by no means dainty creatures cruising in trucking's easy lane: One hauls logs, one hauls hogs and one pulls doubles.
"I think women should be in whatever career field they want to be in as long as they can do the job."—Libby Clayton
Some of Libby Clayton's earliest memories are riding with her grandfather in his big rig. "He's the reason why trucking is in my blood," she says.
Those memories stayed with her while she raised her two children as a military spouse. Once they had grown, she decided to ditch her desk job and pursue what she always had wanted to do: drive.
Libby Clayton
Drives for: Fort Worth Carrier Corp., as company driver
Years in trucking: 7
Hauls: Dry van freight for Dillard's
Truck: 2006 Kenworth T600
Home: Jacksonville, Ark.
Now that she's been doing it, what she loves the most is the scenery. From the desert roads in Arizona to the valleys and hills in the Southeast, "It's a beautiful country."
What made you decide to enter the contest?
Show trucks have always caught my eye, and I've always wanted to be photographed with one. I think it'd be a neat thing to pull out years down the road and show my grandkids and tell them, "Hey, this is what your grandma looked like in her trucking days."
How do you feel about the role of women truckers?
I think women should be in whatever career field they want to be in as long as they can do the job. A workplace is a workplace, whether it's behind a desk or the wheel of a big rig.
Is there anything you wish you knew before you started driving?
My first week on the road, I remember asking myself what I had gotten myself into. The first year was the hardest to get used to. I enjoy being at home and seeing my cats and planting flowers, but the longer I'm out here, the more I like it.
How would you define beauty in relation to trucking?
I believe beauty radiates from within. You can see it in a person's eyes and their smile, the way they light up. They enjoy life. That's where you see true beauty. Enjoying life is everyone's best cosmetic. I think that when I smile, I make other people smile.
[youtube vad25fuEXOA nolink]