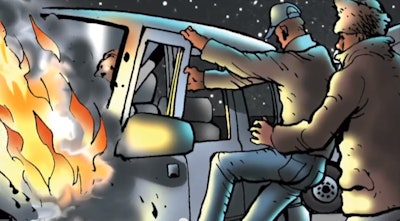 [youtube dht6yWgNcoA nolink]
Dart Transit owner-operator Brandon Walker was on an icy highway when he came upon a two-vehicle wreck near Omaha, Neb.
His quick actions in response to finding one vehicle on fire led to his being named a Highway Angel by the Truckload Carriers Association.
In this illustrated video, which includes footage from fire department vehicles, Walker describes what happened last January.