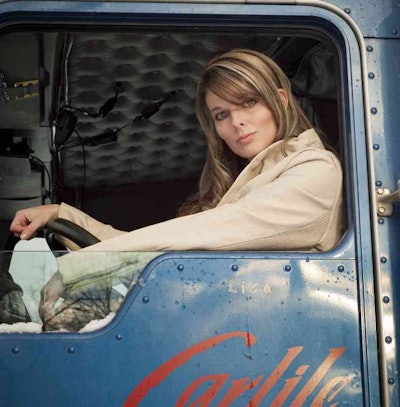 The eighth season of The History Channel's popular Ice Road Truckers series premieres Sunday, July 7 at 10 p.m. Eastern, 7 p.m. Pacific.
This season follows six drivers as they navigate the "polar vortex" events that took place this winter, traveling what the Guinness Book of World Records is calling the longest seasonal winter road in the world.
The show will feature drivers Hugh Rowland, Alex Debogorski, Mark Kohaykewych, Todd Dewey, Lisa Kelly, Darrel Ward and Art Burke.
Overdrive caught up with Debogorski just last month to talk about the show, the driving conditions and his life — Click here to read that piece. We also wrote an in-depth profile on him in 2012; Click here to see that story.
Last year, Overdrive profiled Lisa Kelly in her return to the show, and OD Equipment Editor Jack Roberts spent some time in-cab with Kelly for this video interview:
[youtube hRBhW3JnYKI nolink]
Here are promo videos from The History Channel introducing the season's cast and teasing to a season's worth of adventure: