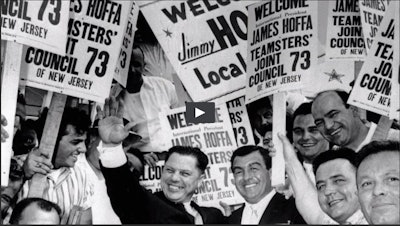 "History Detectives Special Investigations" reviews recently declassified FBI files of Jimmy Hoffa's last days for the season finale of the PBS show.
The newly formatted series will broadcast "Who Killed Jimmy Hoffa" 9 p.m. ET July 22, days before the 29th anniversary of the former Teamsters president's disappearance. In the past dozen years alone, the FBI has conducted several searches at different locations for Hoffa's remains.
In 1971, President Richard Nixon pardoned his 13-year sentence for jury tampering and fraud, conditional on Hoffa not returning to union leadership before 1980.
Here's a video preview from PBS: