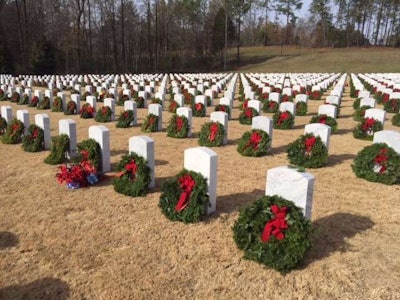 Nearly 300 trucks transported 670,000 remembrance wreaths across the United States to 1,100 veterans' cemeteries as part of Wreaths Across America this year, as Overdrive's sister site Truckers News reports.
A convoy of 64 trucks delivered more than 240,000 wreaths to Arlington National Cemetery in Arlington, Va., during a week-long trek that culminated Dec. 12 at the WAA event.
Below are some photos and videos from Truckers News' coverage of the nationwide event. For complete coverage, see their report here.