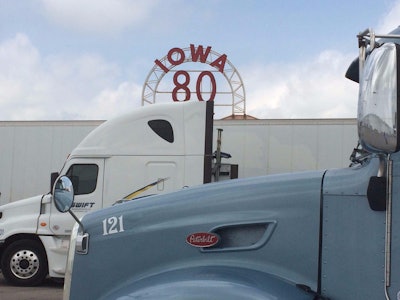 The 2016 Walcott Truckers Jamboree opened Thursday at the Iowa 80 Truckstop and continues through Saturday.
Overdrive sister site Truckers News Editor David Hollis is on-site for the event taking in the sights and sounds from the annual Truck Beauty Contest and other offerings at the show.
See the photo gallery below for some of Hollis' photos of trucks competing in the contest. Follow Truckers News on Facebook and Instagram for more from the show.