Trucking news and briefs for Thursday, March 4, 2021:
Southern Calif. crash between truck, SUV leaves at least 13 dead
A two-vehicle collision early Tuesday morning involving a truck and an SUV in southern California about 10 miles north of the U.S.-Mexico border left 13 people dead and another 13 injured, according to local reports.
NBC San Diego reports that around 6:15 a.m. Tuesday, a Ford Expedition occupied by 25 individuals crossed the path of a truck pulling two empty belly-dump aggregate trailers on State Route 115 at Norrish Road. Twelve people inside the SUV were reportedly declared dead at the scene of the crash, and another later died at an area hospital. The remaining 12 people inside the SUV were transported to hospitals to be treated for injuries. The truck driver, identified by California Highway Patrol as Joe Beltran, 68, of El Centro, California, was also injured and transported to a local hospital, the report notes.
California Highway Patrol Chief Omar Watson said in a press conference the cause of the collision is currently unknown and that it's unclear whether the SUV ran a stop sign or stopped and didn't see the truck coming.
According to the CHP accident report, "for reasons still under investigation," the Expedition "entered the intersection directly in front of" the truck, causing the truck to hit the left side of the SUV. The accident report also noted that it's still unknown if alcohol or drugs were a factor in the crash.
Watson added that the weather was clear and dry and that there were "no indications that weather had anything to do with the collision. We have so many distractors in our lives when driving, and it's too early to speculate what may have caused them to not see each other."
Watson also said there were only two seats in the SUV – the driver's seat and the front passenger seat, indicated that most people in the vehicle were not properly restrained.
The National Transportation Safety Board said Tuesday it will investigate the incident.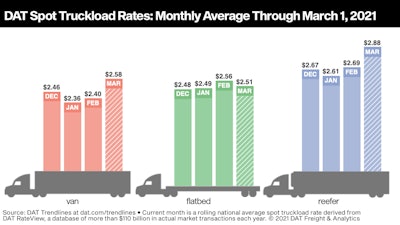 New Love's opens in New York
A new Love's Travel Stops location in Bath, New York, offers 56 truck parking spaces and other amenities.
The new location, off of I-86, also offers a Wendy's restaurant, seven diesel bays, seven showers, a Love's Truck Care and more.
The store is the company's third location in New York.