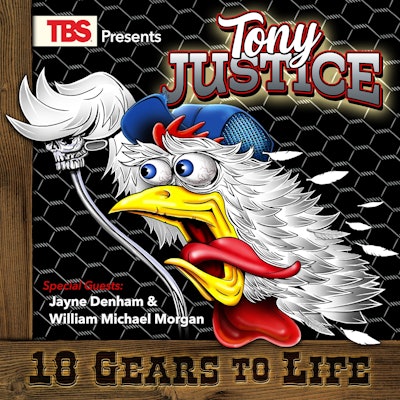 Trucker-songwriter, longtime Overdrive/Red Eye Radio host and Everhart Transportation driver Tony Justice's long-awaited next record, "18 Gears to Life," is now available for preorder. "April 16 is the street date," Justice said, for full public availability, but for now longtime Justice listeners can whet their appetites on the song in the following video. It's on the new record and was penned and performed with Australian trucking troubadour Jayne Denham.
Justice and Denham originally released that track late last fall as a sort of soft-launch for Justice's upcoming efforts on "18 Gears," he said.
Listeners can find the preorder for the CD via Target.com.
Justice has seen plenty of attention in recent years not only within the confines of the U.S. Highway System. A French film crew will be following Justice for a documentary on U.S. trucking and he was profiled in a magazine from Spain recently.
Justice also was featured during the first episode of 'Overdrive's Music to Truck By' this past Friday. Night haulers, you can catch a re-air of that show starting at 1 a.m. Eastern this evening -- that's Tuesday as it moves into Wednesday past midnight -- via The Bluegrass Jamboree online radio network.
Stay tuned for upcoming coverage of Justice's new record.