Trucking news and briefs for Friday, March 26, 2021:
Prime driver named Highway Angel for rescuing young boy after crash
Prime Inc. truck driver Ty Mauzerolle, from Springfield, Missouri, has been named a Highway Angel by the Truckload Carriers Association for stopping at the scene of a fatal two-car accident and working to rescue a nine-year-old boy.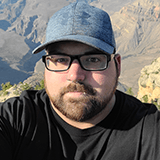 Mauzerolle and his student driver, Leonel Sanchez, were on I-40 near Holbrook, Arizona, on their way to Henderson, Nevada, one night in early June 2020. Mauzerolle saw something glowing orange up ahead on the right, so he moved to the left lane before realizing it was a car on fire with another car sitting in the left lane sitting sideways.
He had to initiate a hard stop at 65 miles per hour, then grabbed a fire extinguisher and ran to the burning vehicle as Sanchez called 911. Mauzerolle could hear a child screaming.
"It was a boy, maybe 9 or 10 years old," he said.
Other cars and trucks stopped, and drivers rushed over with their extinguishers and were able to put most of the flames out.
The boy's father was deceased, as was the elderly drier in the other vehicle. Mauzerolle knew they had to get the boy out of the car, "but it was really mangled, and the doors weren't opening," he said. Sanchez helped him get tools out of the truck to pry to doors open, then grabbed a blanket.
"I was afraid of the flames flaring back up," Mauzerolle said. "We didn't know his injuries, but his leg was stuck."
He worked with two other drivers on the scene to free him, then carried the boy away from the vehicle.
"I was on the ground with this kid in my arms," he said. "A trooper arrived and said he would be happy to take over, but I didn't want to let him go until he was put in an ambulance."
Both of the boy's arms were broken and likely both legs, and at least one rib. He hadn't been wearing a seat belt.
"They tried to give him pain medication," Mauzerolle added, "but he was terrified of getting a shot. He was screaming. I asked him if he liked video games. I told him I had a Nintendo Switch in the truck and that if he took the shot then he could have the game. This was the worst day in that kid's life. I wanted to do anything to take his mind off what just happened."
The boy was taken by Life Flight to a children's hospital in Phoenix.
Mauzerolle said he and Sanchez made a couple of unscheduled stops that day. "It ended up putting us in the right place at the right time," he shared. "We would have crossed Arizona a lot earlier and missed the accident. That's just how the chain of events worked." He later learned that the boy and his father were just seven miles from home that night. The other driver, an elderly man, was driving in the wrong direction. "This wasn't reckless driving," he said. "This was an accident. Anything can happen. It makes you appreciate what you have. The next day I called all my family."
In addition to recognizing Mauzerolle, TCA also recognized William and Becky Gregory, owner-operators for Titan Transfer, who were also on I-40 that night and stopped at the scene to help.
For his willingness to help, TCA presented Mauzerolle with a certificate, patch, lapel pin and truck decals. Prime Inc. also received a certificate acknowledging their driver as a Highway Angel.
ATA forms group to bolster trucking's relationship with law enforcement
The American Trucking Associations this week announced the formation of the Law Enforcement Advisory Board, a new panel that will advise the ATA Federation on ways to grow and strengthen relationships between the trucking industry and law enforcement organizations across the country.
A statement from ATA said the board is comprised of ATA members who have "previous experience in federal, state and local law enforcement, as well as current and retired law enforcement officials who have contributed positively to the partnership between both groups."
During its inaugural meeting, held virtually last week, the board identified primary issues it will focus on in the coming weeks and months. Those issues include combatting human trafficking; increasing truck parking capacity and ensuring driver safety at rest stops; commercial motor vehicle safety and security; and enhancing access to training for drivers and company safety personnel.
The 22 members of the Law Enforcement Advisory Board will convene bimonthly to identify areas of opportunity and provide recommendations on priority issues.
"No two groups have a stronger and more consistent presence on our nation's highways than law enforcement officers and American truckers," said ATA President and CEO Chris Spear. "Therein lies a strategic opportunity for greater collaboration, increased communication, and new bonds. The incredible depth and breadth of experience represented on this board will be an invaluable asset for our industry, the law enforcement community, and the safety of the motoring public alike."
J.B. Hunt integrates load board with KeepTruckin
J.B. Hunt Transportation Services and KeepTruckin announced that the freight-matching platform within J.B. Hunt 360 will integrate with KeepTruckin's Smart Load Board.
The companies say the integration will bring greater visibility into capacity and offer carriers freight opportunities that better align with their operations.
"By integrating our two platforms, we can gain a more transparent view of the marketplace and better match capacity demand with available trucks," said Shelley Simpson, chief commercial officer and executive vice president of people and human resources at J.B. Hunt. "KeepTruckin is a trusted name among carriers, and we believe this cross-platform functionality will help businesses move freight with greater efficiency."
Through the integration, freight available in J.B. Hunt 360 will be accessible through KeepTruckin's Smart Load Board. Approved carriers will be able to book loads and make offers on available freight using the Smart Load Board's web or mobile platform. Carriers can also opt-in to provide their location data for the duration of the load, giving shippers the ability to track and trace the status of their shipments in real-time using J.B. Hunt 360.
Love's opens new Tennessee location
Love's Travel Stops has opened a new location in Hillsboro, Tennessee, located off of I-24.
The new stop offers 88 truck parking spaces, a Hardee's restaurant, seven diesel bays, seven showers, a Love's Truck Care and more.
The Hillsboro store is the company's 17th location in Tennessee.