Trucking news and briefs for Wednesday, June 16, 2021:
Indiana-based tanker driver earns top award
For the third time in four years, the longtime company driver Ronald Baird, from Thorntown, Indiana, was nominated for the National Tank Truck Carriers' Professional Tank Truck Driver of the Year award. The driver for G & D Trucking/Hoffmann Transportation finally won and was presented with the award at the NTTC's conference this week in Indianapolis.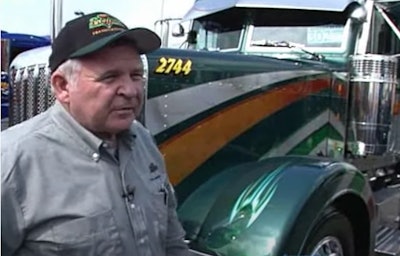 Baird was among the nominees for the award that was to have been given last year. However, that was, like so many other things in 2020, postponed by the COVID-19 pandemic, and given at this year's gathering.
In his acceptance speech, Baird said winning the William A. Usher Sr. Award was like receiving "a lifetime achievement" honor. And, what a driving lifetime it has been for the 75-year-old, who delivers plastic pellets used to make cutlery for Walmart. Baird began his professional driving career as an 18-year-old owner-operator with a 1960 International Harvester Emeryville. Since then, he has:
Driven for 57 years, 55 of which were as a tanker driver
Spent 34 years as an owner-operator
Logged almost 7.2 million safe miles
Won 183 custom show truck trophies
Operated heavy equipment during a two-year hitch with the Navy
Spent two years hauling high-end classic cars
All that time, Baird said his focus has been on safety, and for good reasons.
"My goals and the goals of other tanker drivers are to protect the motoring public, protect the reputations of the tank truck industry and our individual companies," Baird said when accepting the award. "I know in a split second I could lose the privilege of doing the job that I love."
He added that his goals each day are to "drive like a professional, dress like a professional, treat everyone with kindness and courtesy and improve the image of tank truck drivers."
Baird was also featured in a 2013 video for Overdrive's Custom Rigs in which he showed off a 2000 Peterbilt 379 he was driving for Hoffman Transportation at the time.
The award's winner was announced by the 2018-2019 winner, Barbara Herman, a driver for K Limited Carriers. The award is sponsored by Great Western Casualty Insurance Company.
The other award finalists included:
James W. Ellis, Sr., Grammer Industries, Inc.
Ronald Evans, Liquid Cargo, Inc.
Darrien Henderson, J & M Tank Lines, Inc.
Alen Smailovic, Highway Transport
Abdul Standfield, Quality Carriers, Inc.
Edward Stasyshyn, Trimac Transportation
Tony Stinnett, Usher Transport, Inc.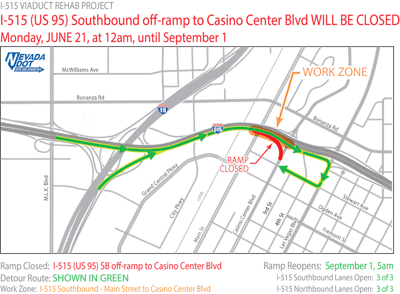 Bridgestone invests in autonomous long-haul trucking tech firm
Bridgestone Americas announced Wednesday it has made a minority investment in Kodiak Robotics, a U.S.-based self-driving trucking company.
The partnership will allow Bridgestone to integrate its smart-sensing tire technologies and fleet services into Kodiak's level 4 autonomous trucks. The companies will also pilot future autonomous and smart tire technologies to further enhance vehicle intelligence and advance toward a safer, more efficient, and more sustainable mobility future.
"Automated vehicles offer a number of benefits to commercial fleet customers and society, including safer roads with fewer unexpected incidents, and upwards of 20% savings in fuel and efficiency," said Paolo Ferrari, Global Chief Solutions Officer, Bridgestone Corporation, and President & CEO, Bridgestone Americas. "Advancements in tire-centric technologies are critical to unlocking greater innovation in mobility, while also delivering significant sustainability benefits. This investment will enable Bridgestone and Kodiak to work together to co-develop advanced mobility solutions with speed and precision that will revolutionize commercial trucking."
Kodiak moves freight autonomously for its customers using its fleet of level 4 self-driving long-haul trucks in Texas with a safety driver on board.
Bridgestone's suite of cloud-based technologies leverage connected vehicle data to help predict tire health and maintenance, as well as optimize tire lifespan. Additionally, Bridgestone's vehicle platform technologies provide tire intelligence to vehicle safety and autonomous systems to tune their performance and drive safer outcomes. Together, Kodiak and Bridgestone will be able to link vehicle-based and smart-sensing tire technologies to improve vehicle safety, fleet efficiency, and the next generation of autonomous trucking solutions.