This week, host "Big Al" Weekley's Friday online radio show will hit the terrestrial airwaves with a new partner. Weekley's Overdrive's Music to Truck By still streams live online via The Bluegrass Jamboree online radio network, but it will also broadcast on the new 92.1 FM, WDIC, out of Clintwood, Virginia.
The station is led by former owner-operator and small fleet owner Mark Huffine, who started an over-the-road career in 1977 with Mor-Flo in Johnson City, Tennessee, a water heater manufacturer now part of American Water Heater. Huffine tells the story of that career, and how it brought him to acquire WDIC in April 2021, in the story that follows: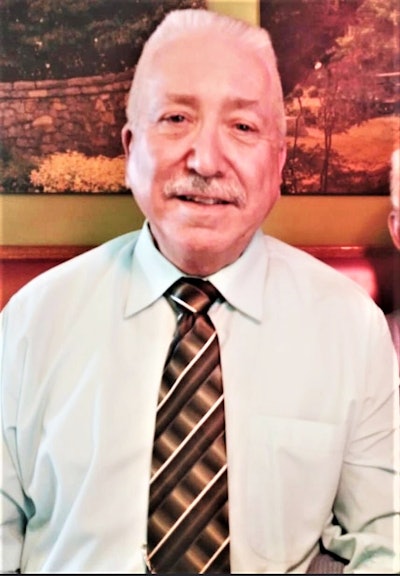 In 1977, like most drivers of that era, none of us were making any money – 7.5 cents a mile running team. I beat around with different small companies trying to find a place with some benefits and more money and finally, in about 1987, I ended up at Schneider National running out of the Charlotte office.
Schneider employed field recruiters and I ran into one in Candler, North Carolina. I had had a couple of speeding tickets, and really had to convince him that I could drive 55 mph. With the computer monitoring on the trucks, running 55 and keeping idle time down, along with RPMs between shifts, I could make 24 cents a mile! Big pay increase!
I did so well at that; I became a driver trainer, and in about six months, I then was asked to move into the office and become the recruiting manager. The guy that hired me ... began working for me. We had a good laugh about that. He said, "If I had known I was going to work for you ... I would never have hired you!"
Schneider believed in training ... in all areas. That is where I really learned about the trucking business.
I had the opportunity to spend some time with Don Schneider, corporate attorneys, corporate presidents and vice presidents, and safety department personnel. I got a real education with Schneider National.
In 1995 I bought my first truck and began adding trucks the next year ... and kept adding until I had 10 trucks and about 20 trailers. I combined forces with a friend so both of us could grow and get stronger. I added a few more trucks and trailers until I had 17, and about 35 trailers.
Yet in 2000 I found out that I was a diabetic, and by 2006 I could no longer drive, not being able to get the DOT medical card. No waivers back then. I knew it was time to get out. We sold off equipment and I moved on to other endeavors.
In 1999 I had answered God's call to ministry with the United Methodist Church. So I began full time ministry, which I had been wanting to do for several years. God had a plan.
In 2019, I was appointed to Clintwood United Methodist church in Clintwood, Virginia. One of my church members owned the local radio station, and I inquired about buying some time for a short daily devotional that I wanted to do. The very first thing out of her mouth: "You want to buy a station?"
I laughed and said no. She kept talking to me about it on occasion ... and kept planting the seed. I was doing my five-minute program each day, and I was content with that.
But, I have to admit; in the back of my mind ... I was thinking about it.
Finally, in April 2021, I had a meeting with the owners and we came to an agreement for me to acquire control of the station.
WDIC now is WDIC, the New 92.1. I changed the format to Classic Country and Big Al and Sandy became our No. 1 show, airing on Saturday morning with 4 hours of bluegrass, traditional country and gospel. They have a following that is literally all over the world.
Al Weekley and I have talked a lot about trucking and trucks in the past several months. He told me about his "Music to Truck by" with Overdrive doing the news. I was really excited about that, and wanted to put it on my station. Looks like Jan. 7 at 10 a.m. we will have a new program on WDIC, the New 92.1. I have a lot of confidence that it will be another hit in this market.
Rural Southwest Virginia still has some coal mines working, and with that, there are many trucks on the road here, not to mention the ones just passing through. We also broadcast worldwide on WDICRadio.com. --Mark Huffine
Overdrive's Music to Truck By added a third hour in November, and is now set to air 10 a.m. all the way through 1 p.m. Eastern with music, news and more from host Weekley, also a working long-hauler. Hear the show live via the website of The Bluegrass Jamboree online radio network, or via WDICRadio.com. It features music by and about professional truckers, as well as new and classic country and bluegrass tunes. Weekley also airs news and music-related feature contributions from Overdrive.
If you haven't caught the show in recent weeks, check out podcast replays of past shows courtesy of Bluegrass Jamboree via the playlist below, most recent listed first: