Trucking news and briefs for Thursday, Nov. 10, 2022:
TA donates more than $100k to St. Christopher Fund
Owner-operators who stopped at a TravelCenters of America location in July and August and elected to round up their purchase to the nearest dollar played a part in an approximately $101,000 donation to the St. Christopher's Truckers Relief Fund (SCF).
SCF is a non-profit organization that helps truck drivers and their families with financial assistance when an illness or injury causes them to be out of work.
TA's nationwide Round Up campaign ran from July 1-Aug. 30, offering guests the opportunity to round up their purchase to the nearest dollar on purchases at TA, Petro and TA Express locations.
TA has been a proud supporter of SCF since 2010, raising nearly $3 million in total contributions.
Flatbed company continuing expansion spree through acquisition
Birmingham, Alabama-based P&S Transportation LLC, a subsidiary of PS Logistics , announced purchase of all substantial transportation assets of Brookhaven, Mississippi-headquartered Clay's Transport Inc. and Clays Logistics LLC -- together known simply as Clay's, a privately-owned interstate trucking and brokerage company specializing in Southeastern region flatbed.
Clay's maintains a fleet of 35 tractors and 50 trailers and specializes in freight that P&S also hauls: lumber, metals, steel.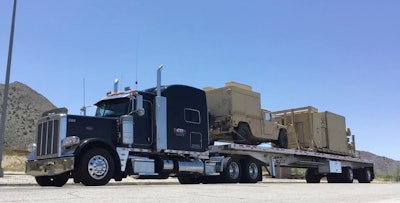 "Clay's brings great freight synergies to both our companies as well as our customers," said Scott Smith, CEO of PS Logistics. "It also further establishes our driver base in the Southeast and adds our first trucking terminal in Mississippi to our growing national network."
Clay's will be managed as a separate division of P&S, holding onto the Clay's Transport brand name.
Since 2016, PS Logistics has successfully acquired 26 trucking and brokerage operations. Financial terms of the Clay's transaction were not disclosed.
Top military veteran rookie trucker public voting closes Friday
Public voting for the Transition Trucking: Driving for Excellence award, dedicated to finding America's top rookie military veteran driver, ends Friday, Nov. 11.
The program recognizes top drivers who have made the successful transition from active duty to driving for a commercial fleet.
Fastport, the U.S. Chamber of Commerce Foundation's Hiring our Heroes Program and Kenworth have partnered to support the program.
For the seventh straight year, Kenworth is providing the top award -- a T680 Next Generation. The T680 Next Gen is equipped with a 76-inch sleeper and the Paccar Powertrain featuring the Paccar MX-13 engine, Paccar TX-12 automated transmission and Paccar DX-40 tandem rear axles
The general public is invited to cast their vote online on the Transition Trucking website. To assist in that process, a short video on each driver is also available on the voting page. The public voting is an important determiner for the Selection Committee as they make their ultimate choice for the next Transition Trucking award winner
The winner will be announced on Dec. 16 at the U.S. Chamber of Commerce in Washington, D.C.
Love's reopens Phoenix-area location
Love's Travel Stops is once again serving customers in Buckeye, Arizona, thanks to a travel stop that reopened Thursday after closing in March for renovations.
The store, located off I-10 at Exit 114, adds 59 truck parking spaces, additional diesel bays and various other improvements after undergoing a complete remodel.
In addition to the parking, the location also boasts Chester's Chicken, Godfather's Pizza and Subway restaurants, all opening Nov. 14; six diesel bays; nine showers; a Speedco coming in 2023; and more.
Driver recognized for stopping to save unsupervised toddler on side of highway
The Truckload Carriers Association (TCA) has named truck driver Dallas Steiger, from Bay City, Michigan, a Highway Angel for stopping to help an unsupervised toddler on the side of the highway. Steiger drives for Quick-Way, Inc., out of Ludington, Michigan.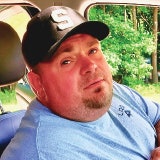 On Aug. 31, Steiger was traveling northbound on U.S. 31 in Sherman Township, Michigan, when he spotted a small child on the southbound side of the road near oncoming southbound traffic.
"It was a toddler standing on the side of the road; like, his feet were almost on the side of the white line, and he had a little toy lawn mower with him," Steiger said.
Steiger moved his truck safely to the side of the road and then proceeded to slow/stop traffic as he moved carefully but swiftly across the highway to reach the child. As he reached the child, he was able to move him away from the oncoming traffic and turn him to head back up the driveway from which he had emerged.
Then, Steiger reconnected him with his mother, who was very shaken when she realized where he had been.
The child's mother called Quick-Way and expressed her gratitude for the selfless actions Steiger took to save her son's life.
"I would hope that anybody would react just like that," Steiger said, though he admitted no other vehicles stopped to help on the busy highway.