Trucking news and briefs for Thursday, Dec. 8, 2022:
Trucking group accuses Facebook of ad-targeting discrimination
The Real Women in Trucking group has accused Facebook of discriminating against women when serving up employment ads for trucking and other companies and now seeks "any and all remedies" in response. That's according to a complaint filed by the group with the Equal Employment Opportunity Commission.
The complaint's text notes it comes on "behalf of millions of women and older people who have been denied equal employment opportunity because Meta Platforms," formerly Facebook, "discriminates based on gender and age when distributing job advertisements to job seekers on Facebook's social media platform."
RWIT goes on to note legal precedent establishing that it's illegal to "steer job ads away from people" based on "race, gender, age, and other protected statuses," alleging that Facebook's own data shows its targeting system "routinely discriminates based on gender and age when it decides which individuals receive those ads"
In the most extreme of examples across a variety of industries, including trucking, even when companies directed Facebook to target ads across the user base regardless of gender/age, Facebook's algorithm "delivered the ads to Facebook users who are over 99% male and 99% younger than 55 years old," while job-seeking Facebook users in general are in fact 54% female, and 28% are over 54 years old, the complaint notes, citing Facebook data. RWIT seeks "injunctive relief," said RWIT leader Desiree Wood, and, "if applicable, monetary relief for anyone harmed."
The broader trucking industry's truck drivers are more often men than women, with estimates of the percentage of female drivers ranging between 6%-7% to more than 10%.
"Addressing fairness in ads is an industry-wide challenge and we've been collaborating with civil rights groups, academics and regulators to advance fairness in our ads system," a Facebook spokesperson said via an emailed statement. "We're actively building technology designed to make additional progress in this area."
The work follows a reported $5 million settlement to multiple lawsuits making similar allegations that Facebook reached in 2019.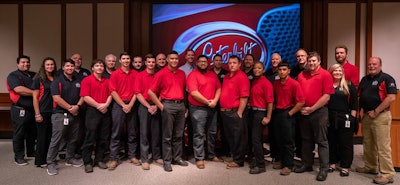 Driver earns Highway Angel wings for helping driver who crashed during medical episode
ABF Freight driver Mike Lempka, of Adams, Nebraska, has been named a Highway Angel by the Truckload Carriers Association for helping pull a man out of his car after he crashed through a fence and hit a flagpole while having a medical emergency.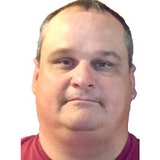 On Jan. 25, 2022, around 9:30 a.m. in Lincoln, Nebraska, Lempka and a co-worker were walking to their trucks to start their day. Suddenly, they heard a loud crashing noise, and then saw a car crash through a fence and hit a flagpole.
"So, we ran over there and this guy is in his vehicle," Lempka said. "He's clearly having an episode -- he's shaking."
Just as Lempka was about to call 911 for help, a Lincoln police officer drove up. Apparently, he had seen the car crash because the driver had been right in front of him in traffic. The officer tried to talk to the driver, but he was unresponsive, so Lempka helped the officer pull the man out of the vehicle. Then, the officer began administering CPR to the driver.
Lempka is a volunteer with the Adams Rescue Squad in his hometown, driving an ambulance and certified in first aid and CPR. He stood by to be of assistance to the officer while they waited for the ambulance to arrive. The officer contacted him later to tell him the driver survived, and had a pacemaker implanted in him later that day.
"This guy literally was dead," Lempka said. "He [the officer] would do chest compressions and this guy's eyes would open up and look around, then he would stop chest compressions and then the guy would just fade away. This was his lucky day. It just felt like somebody needed help -- it seemed like the right thing to do."