Trucking news and briefs for Monday, Jan. 23, 2023:
Trucker arrested with $4M of cocaine hidden in load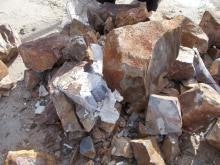 A truck driver was arrested earlier this month when more than $4 million worth of cocaine was discovered in his load of decorative stone.
According to a statement from the agency, U.S. Customs and Border Protection Officers at the Tecate Cargo Facility in San Diego found the cocaine on Jan.11. Officers encountered a 36-year-old driver of a tractor-trailer with a shipment manifested as decorative stone. During the inspection, a CBP officer referred the driver and the tractor-trailer for a more intensive examination.
During the exam, CBP officers randomly offloaded one of the commodities within the trailer and observed an anomaly on one of the stones. A CBP K-9 team screened the shipment and received a positive alert from the detector dog.
Officers discovered 57 cellophane-wrapped packages of cocaine. The packages of cocaine were concealed within a plaster-like material designed to appear like stones. CBP officers extracted approximately 256 pounds of cocaine worth an estimated street value of about $4.1 million.
CBP officers seized the narcotics and the tractor-trailer.
The driver was detained for the alleged narcotics smuggling attempt. CBP officers turned the driver, a Mexican citizen, over to the custody of U.S. Immigration and Customs Enforcement, Homeland Security Investigations.
[Related: Indiana police find 22 pounds of cocaine in sleeper during inspection]
Paccar issues recall of electric Peterbilt 579EV, Kenworth T680E trucks
Paccar is recalling approximately 46 model year 2022-2023 Peterbilt 579EV and 2023 Kenworth T680E trucks due to incorrect software in the battery-electric heavy-duty electronic stability control program that may underestimate the mass of the vehicle.
As a result, the trucks may not comply with the requirements of Federal Motor Vehicle Safety Standard number 136, "Electronic Stability Control Systems on Heavy Vehicles."
According to National Highway Traffic Safety Administration documents, "an incorrect estimate of the vehicle mass can reduce the performance of the stability control system and increase the risk of a crash."
Dealers will update the software, free of charge. Owner notification letters are expected to be mailed March 17. Owners can contact Paccar's customer service at 1-425-828-5888 (Kenworth) and 1-940-591-4220 (Peterbilt). Paccar's numbers for this recall are 23PBA and 23KWA. NHTSA's recall number is 23V-007.
Driver recognized for stopping to help at scene of overturned bobtail
The Truckload Carriers Association has named truck driver Larry Barnes, from Stockbridge, Georgia, a Highway Angel for stopping to rescue a trapped trucker after his bobtail truck overturned on a slick road. Barnes drives for ABF Freight out of Fort Smith, Arkansas.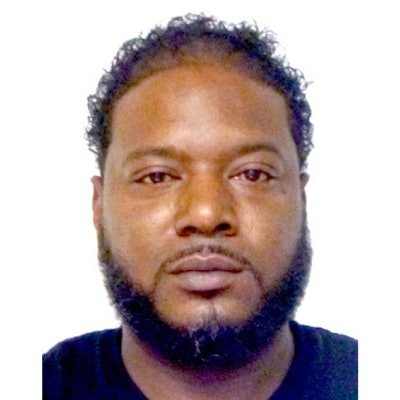 Around 1 a.m. on Aug. 25, 2022, Barnes was driving on an offramp of the Florida turnpike in Wildwood. He planned to take a 30-minute break, but while still driving, he noticed a truck overturned in the woods off to his left. The road conditions were very slippery as a result of continual rain that day.
Barnes grabbed his gloves, hammer and knife and ran to the truck, which was overturned on the driver's side.
"He was stuck in his seatbelt," Barnes said, but the man assured him he was not injured, though he seemed dazed.
"I jumped down in the tractor," Barnes said. Once inside, he cut the trapped driver's seat belt so he could move, then climbed out of the truck and reached back in to pull the driver out of the tractor.
Once out, the driver hesitated to jump down to the ground.
"He was afraid of heights," Barnes said, so he encouraged the driver by first jumping down and then reaching up to help catch the man as he jumped down. The moment Barnes got him out, emergency vehicles arrived. The man told Barnes thank you and that he was an angel that appeared out of nowhere.
"I like to help people," Barnes said.