Trucking news and briefs for Friday, Jan. 20, 2023:
Proposed legislation would allow under-21 drivers to work port drayage
Under current federal law, picking up freight from a port is considered interstate transportation, even if the freight stays within the state where the port is located. This, of course, means 18- to 21-year-old truck drivers cannot pick up freight from ports, even though they are allowed to operate in intrastate commerce in most states.
A new bill introduced in the U.S. House by Rep. Brian Mast (R-Florida) would change that federal law so that freight moved from a port to another location within the same state is considered intrastate commerce rather than interstate.
Dubbed the Ceasing Age-Based (CAB) Trucking Restrictions Act, Mast said the bill would eliminate "logistical hurdles in order to maximize the labor force in the United States and address a contributing factor of the supply chain crisis."
The text of the bill states that "the transportation of goods from a port of entry and another place within the same state as part of trade, traffic, or transportation originating outside such state or the United States by commercial motor vehicle shall not be considered interstate transportation for purposes of requirements relating to commercial driver's licenses."
The bill was introduced in the House on Jan. 10 and currently has 19 Republican co-sponsors. It has been referred to the House Committee on Transportation and Infrastructure, where it would need to be passed before moving to the full House floor.
[Related: Most owner-ops opposed to allowing under-21 CDL drivers an interstate option]
Truck driver dies after runaway set of duals hits truck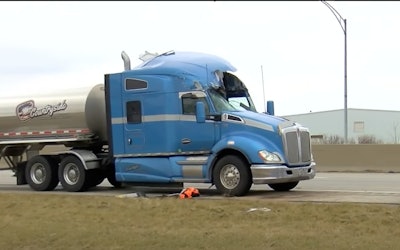 It's happened again. A Michigan-based truck driver was killed Tuesday, Jan. 17, when a set of runaway dual tires from another tractor-trailer crashed through the windshield of his truck.
The Ohio State Highway Patrol said the truck, driven by Daniel Gardner, 69, of Bad Axe, Michigan, was struck Tuesday afternoon as it was northbound on Interstate 280 near State Route 795 in Lake Township south of Toledo.
Troopers said a tractor-trailer operated by Adam Chestnut, 49, Americus, Kansas, was southbound on I-280 when the trailer lost a set of dual tires from of one of its axles. The dual tires went through the median and struck the cab of Gardner's truck.
Gardner is said to have suffered fatal injuries at the scene.
Police say Chestnut did not stop following the crash, and he and his vehicle were located at a local truck stop in the area of the crash around 6 p.m.
The crash remains under investigation. No charges have been filed at this time.
Overdrive contributor Long Haul Paul Marhoefer encountered a similar scenario on Christmas Eve in which a set of runaway duals struck his left steer tire. No parties in that crash were injured.
Women in Trucking announces new leadership
The Women in Trucking Association recently announced Jennifer Hedrick is the incoming president and chief executive officer of the association. She will work closely with WIT's board of directors and staff to oversee initiatives that support WIT's mission to encourage the employment of women in the trucking industry, promote their accomplishments and minimize the obstacles they face.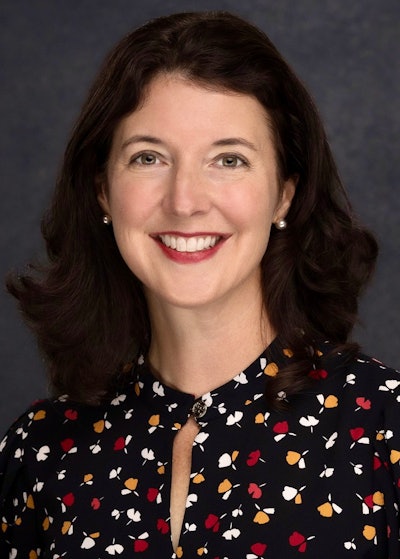 Hedrick will formally take on full leadership responsibilities on March 16. She assumes the role from Ellen Voie, who has been president and CEO since she founded WIT in 2007.
"Through WIT's mission we have created a community of 8,000 members to advance gender diversity in a male-populated industry," said Voie. "I'm thrilled to have an association executive like Jennifer Hedrick who will continue to advance the critical mission of the association I started 16 years ago."
Hedrick has 17 years of association leadership experience and is an accredited executive by the American Society of Association Executives. For five years she led the National Industrial Transportation League focusing on issues across highway, rail and ocean freight transportation. In that role, she advocated on behalf of members to create efficiencies throughout the commercial freight transportation network.
Initially, Hedrick will focus on becoming familiar with the members and key stakeholders of the association. According to Rachel Christensen, WIT chair and vice president of operations for J.B. Hunt Transport, Hedrick has already begun collaborating with WIT's board of directors on future opportunities for the association during a strategy meeting in Dallas recently.
"With Jennifer's leadership, WIT will continue its central mission to advance the importance of gender diversity in transportation," said Christensen.