Trucking news and briefs for Friday, Aug. 18, 2023.
Driver in Tennessee train derailment banned from trucking work pending case outcome
A truck driver whose trailer and load were hit by a train, derailing the train in Collegedale, Tennessee, back in December of 2022, has been banned from driving commercial vehicles by a judge amid a long legal saga that will take at least 13 months to play out.
Operator Jorge Luis Cruz-Vega was arrested and charged with a felony after the nasty crash was caught on video and caused the derailment in Tennessee near Chattanooga and the Georgia border.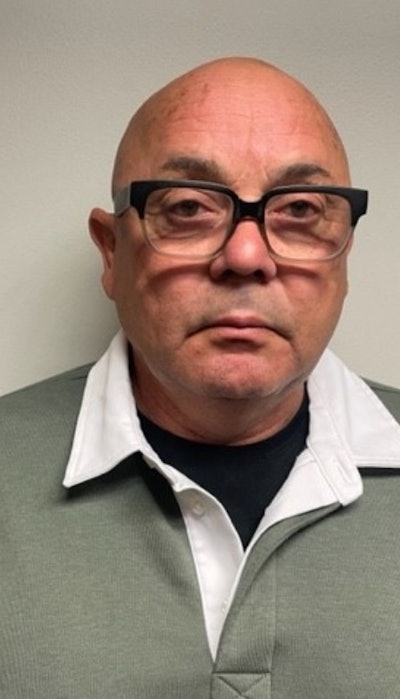 Police charged Cruz-Vega with failure to yield, a registration violation, and felony reckless endangerment. Cruz-Vega is out on a $10,000 bond and was originally due in court on April 12, 2023. But his case was delayed until June, and then again to this month, and now the case will be reviewed Jan. 10, 2024. While the case is pending, he can drive, but not commercial trucks, as ordered.
Video of the incident allegedly shows a train striking a 137-foot concrete bridge section hauled by Cruz-Vega, instantly exploding the bridge section and derailing the train.
Read more about the incident via this link to coverage early in the year, after local police posted Cruz-Vega's picture on Facebook post-arrest and some commenters came to his defense.
I-10 lane closures planned this weekend and next in Louisiana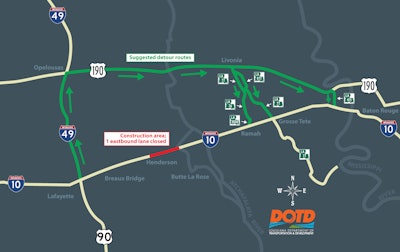 Emergency roadwork will have I-10 eastbound down to one lane near Henderson, Louisiana, at the base of the Atchafalaya Basin Bridge, to Lake Pelba (mile marker 122) beginning Friday, Aug. 18, at 8 p.m. until noon on Tuesday, Aug. 22. On Friday, Aug. 25, the closure will take place again beginning at 8 p.m. until noon on Tuesday, Aug. 29, to allow contractors to finish the repair.
The closures are necessary for the Louisiana Department of Transportation and Development to replace a broken finger joint on the bridge near the Butte La Rose exit.
The road will be open to regular traffic with a 12-foot maximum width restriction on oversized loads passing through the work zone.
The lane closures will begin near the start of the bridge to make emergency response easier should the need arise. DOTD said to expect heavy delays during the repair work, and advised to take I-49 north to U.S. 190 East toward Baton Rouge as an alternate route.
RoadEx speeding up payments from its factoring service
Transportation service provider RoadEx offers invoice factoring, an EFS Fuel Card program, dispatch, and insurance services to owner-operators and small fleets. This week, the company expands its factoring services with RoadEx RapidPay to provide instant funding for owners' hauled loads.
"Receiving timely payments for their freight is a consistent pain point for truckers, particularly as economic pressures compound across the supply chain," said Paul Adams, company CEO. "The launch of RoadEx RapidPay will allow our clients to access cash faster with less fees."
RoadEx factoring clients can sign up for a RoadEx RapidPay account to start receiving their funds in 10 minutes or less after the load has been verified. Account holders will receive a card that has no fees and minimums associated with usage. Existing clients can submit a request, and new clients must sign up for RoadEx's factoring service to obtain payment.
Overdrive has reached out to RoadEx to find out the company's factoring rate for RapidPay.