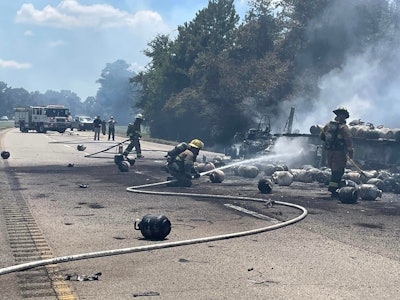 All photos by Mississippi Highway Patrol Troop K
A tractor-trailer carrying propane bottles crashed in Mississippi on Monday, resulting in a dangerous rescue and cleanup effort to prevent more explosions or a larger blaze.
The crash took place on I-59 South near the 28 mile marker in Pearl River County, south of the Poplarville exit.
"A semi-truck loaded with propane bottles is on fire. Multiple first responders are at the scene working to control the fire and prevent it from spreading into the wood line," Mississippi Highway Patrol said of the crash on Monday.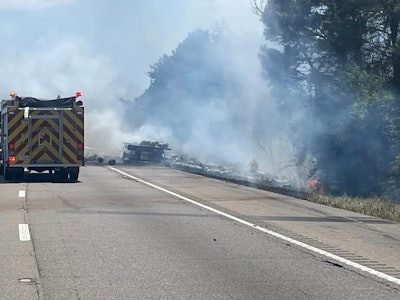 Hours later, the northbound lanes of I-59 reopened, even as MHP warned of "the cautiously complex cleanup procedure."
MHP said little else about the accident -- no word on the cause here, which remains under investigation. Thankfully, it is known that the driver is OK.
[Related: Side underride guard mandate: Rail disaster waiting to happen?]
The pictures from the crash tell most of the story, with images of popped propane bottles in burnt patches of grass, and firefighters spraying down the smoldering wreckage.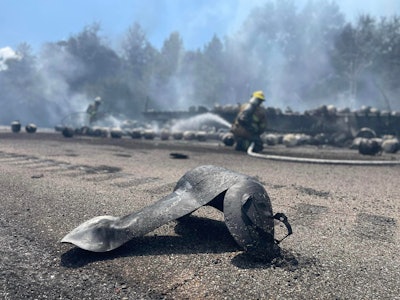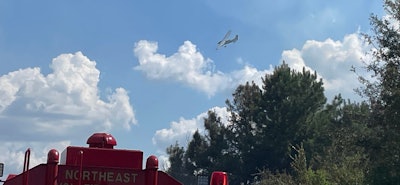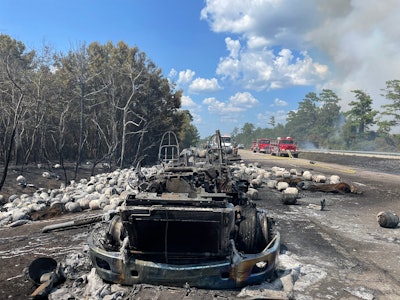 In news for haulers of much larger propane bottles, as it were, a joint notice from FMCSA and DOT's Pipeline and Hazardous Materials Safety Administration (PHMSA) on Tuesday stated that an investigation at Meeder Equipment Company Inc./Ransome Manufacturing in Fresno, California, found that 186 DOT-specification cargo tank motor vehicles had been improperly inspected by the manufacturer. At the links in this paragraph, find details on what owners of the propane tankers need to do to see if their units are affected.
[Related: Trucker, others killed as RV crashes head-on into tractor-trailer along I-81]