Trucking news and briefs for Thursday, July 13, 2023:
Ryder launches new mobile maintenance service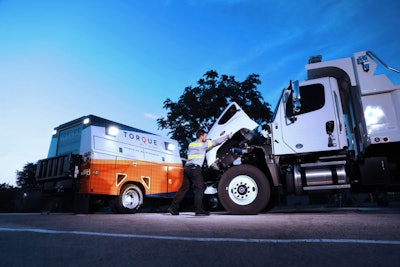 Ryder System announced this week it has launched Torque by Ryder, a new service offering retail mobile maintenance at a business's location with no long-term contract.
All services offered through Torque by Ryder are easily accessible and transacted via desktop or a mobile device to schedule, receive, track and pay for maintenance solutions.
Torque by Ryder provides a portfolio of maintenance offerings with its fleet of fully equipped mobile maintenance trucks and professionally trained technicians.
Services offered through Torque by Ryder include preventive maintenance services to trucks, trailers, and liftgate applications, as well as maintenance for tires, lighting, brakes, A/C, exhaust, suspension, doors, cameras, electronic logging devices, and collision avoidance systems.
Torque by Ryder is currently available in Georgia, Oklahoma, Florida, Texas, South Carolina, and North Carolina, with plans to expand into Virginia, Maryland, Kentucky, Indiana, Arkansas, and Tennessee over the next 12 months.
"Combining the convenience of mobile maintenance with the simplicity of a transactional model allows us to deliver a superior service to retail maintenance buyers," said Jordan Wagner, vice president and general manager at Torque by Ryder. "Torque by Ryder is the future of uptime for commercial fleets that do not want to commit to a long-term maintenance contract, while still receiving a service that is backed by Ryder."
Torque by Ryde operates separately from Ryder's existing fleet maintenance locations and with a separate vehicle technician workforce, allowing for a transactional experience. In addition, Torque by Ryder is positioned to provide off-hours maintenance, minor repairs, and federal DOT inspection services for fleets and trailers.
Bridgestone-Pilot partnership exceeding growth goals
Bridgestone Americas and Pilot Company announced recently they have surpassed the initial goals set for a service network for commercial fleets to use Bridgestone's advanced tire monitoring technology.
The partnership, announced last summer, had plans for an initial rollout at 200 Pilot and Flying J locations. Today, the service network is in place at more than 300 Pilot and Flying J travel centers. Pilot's extensive network of travel centers coupled with Bridgestone Fleet Care mobility solutions allows the two companies to provide more convenient, frequent and accessible fleet tire intelligence.
Following its July 2022 launch, trucking companies leveraging the network have reported significant business efficiencies and savings.
"We are excited to see the ongoing success of this partnership with Pilot Company," said Josh Holland, Vice President, Dealer Development and Mobility Solutions Deployment (Commercial), Bridgestone Americas. "Through our expanded Bridgestone Fleet Care service network at Pilot and Flying J travel centers, fleets across the United States are beginning to experience the benefits of a connected network of tire-monitoring services that are supported by our Bridgestone Commercial Dealer Network (BCDN)."
Each router installed in the fuel canopies of select Pilot and Flying J travel centers is linked to Bridgestone Fleet Care's tire monitoring service and transmits real-time tire data in two minutes or less from trucks and buses to fleet managers. Bridgestone Fleet Care's technology allows fleet operators to proactively address specific tire issues and mitigate unplanned maintenance. Fleets using the offering have access to data such as tire inflation pressure and temperature, and the ability to continually monitor the health of each tire throughout its lifecycle.
"In one year, we've surpassed our initial goal and are now able to offer this technology at over 300 of our travel centers, helping maximize coverage throughout the country to Fleet Care customers," said David Hughes, Senior Vice President of Sales at Pilot Company. "Fleet Care allows for new fleet and business efficiencies and helps keep the roads and highways safe for both professional drivers and passenger vehicles."
Love's opens new Arizona, Mississippi locations
Love's Travel Stops this week opened new truck stops in Willcox, Arizona, and Lucedale, Mississippi.
The location in Willcox, located off Interstate 10 at 1600 N. Fort Grant Road, adds 60 truck parking spaces, an Arby's restaurant opening July 17, seven diesel bays, five showers and more.
The Lucedale store, located off Highway 98 at 2127 Hopper Road, offers 42 truck parking spaces, an Arby's restaurant opening July 17, five diesel lanes, four showers and more.
"Love's is excited to add two new locations across the nation's highways and to serve the Willcox and Lucedale communities," said Shane Wharton, president of Love's. "During a very busy travel season, we can't wait to greet customers with the quality amenities and service that they deserve while on the road."
Driver named Highway Angel for extinguishing early-morning truck fire
The Truckload Carriers Association has named truck driver Amanda Carr, from Brady, Texas, a Highway Angel for stopping to extinguish a truck fire after an early morning crash. Carr drives for Skelton Truck Lines out of Winchester, Ohio.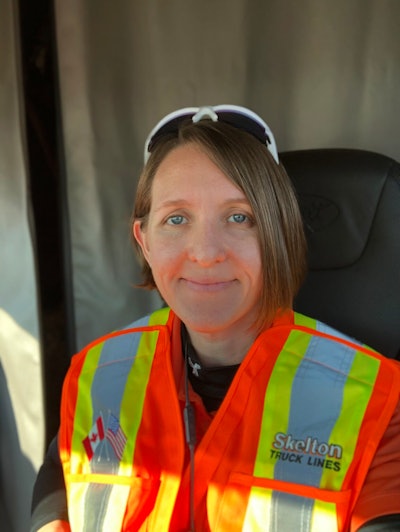 On June 17 around 4 a.m., Carr was driving on Interstate 80 through Laramie, Wyoming, when she witnessed a truck veer off the road into the grass, then overcorrect and roll over on its right side.
"I think he probably fell asleep," Carr said. "The fuel tank ruptured on the truck when it was sliding down the road."
Carr, who has been driving a truck for 15 years, stopped to help. She noticed a small fire by the diesel tanks, so she quickly extinguished it.
"I was the only one that was right there," she said. "The fire really scared me. I had no idea if the driver was going to be trapped. Luckily this little bitty fire extinguisher did the job."
Though it was a dangerous situation in the middle of the night, she never hesitated to come to the other driver's aid.
"I would want someone to stop for me," Carr said. "Hopefully anybody would stop in that situation -- it's the right thing to do."