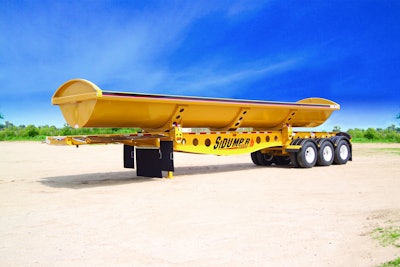 On-board scale manufacturer Air-Weigh's QuickLoad Trailer Scale now comes standard on all Sidump'r trailers, says Sidump'r General Manager Jennifer Koepke. "It's a major customer benefit, providing protection from overweight citations, improving productivity and, at the end of the day, extending trailer life by protecting from overloading."
The QuickLoad onboard scale features an icon-based touch-screen display showing weight on the trailer axle group to within 300 pounds. This screen also gives access to Settings and the Alarm feature. The scale itself is configured with an LED alarm lamp that indicates the user-set threshold for maximum load, allowing accurate loading without the driver ever leaving the cab. In the severe environments where these trailers work, the driver might be forbidden to leave the cab for safety reasons.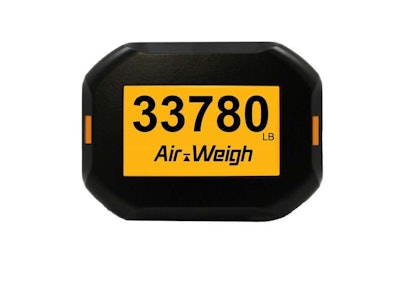 Koepke cites a growing diversity of product hauled by many Sidump'r customers as necessitating a standard tool of the type offered in the QuickLoad onboard trailer scale. "While maybe they once only hauled rock," she adds, "now they could be hauling dirt, sand and distillers. They don't always know the weight and could get a ticket."
Enhancing dump trailer longevity is a big concern. "Because the scale prevents overloading in those environments where there is no scale at the loading point," says Koepke, "we see less abuse and our customers get the maximum life from their Sidump'r trailers."
Find more products and news for on-/off-road operations in Overdrive's quarterly Severe Service department in this month's issue.