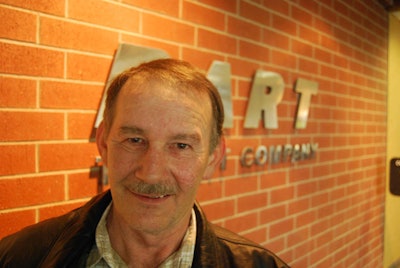 When I tripped up to Dart Transit headquarters in Eagan, Minn., last month to visit with the Overdrive Owner-Operator of the Year, Dart-leased Larry Severson, I got the unexpected benefit of sitting in on a small ceremony for Dart's own in-company Contractor of the Year for 2012, owner-operator John Borofka, pictured. Borofka's longevity with the company extends back two and half decades, Dart President David Oren said at the ceremony.
In the last 13 years, he hasn't had a late delivery, and he's logged 3 million accident-free miles in his 2005 International 9400, powered by a Cat C15, in addition to many previous trucks.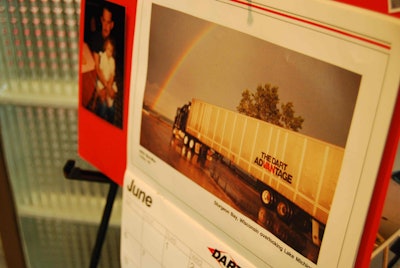 Dart safety reps called him the very best kind of owner-operator, from their perspective: absolutely invisible to them. And dispatch had nothing but the very best to say about his eagerness to deal with problems as they arise on the road, as well as his willingness to help others out of a jam.
On display with the many different honors Borofka has received from the company over the many years he's been leased there was the photo here he took himself back in 1992, making the 1993 calendar with the June month, a brilliant piece of photography, wouldn't you say?
In any case, big congrats to a deserving operator on this Easter Sunday.