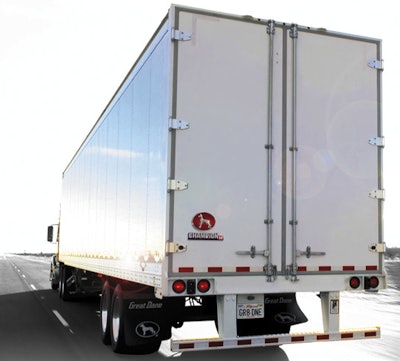 It didn't last long, dry vanners — the spot market rate per mile for dry van loads eclipsed the $2 mark in June for the first time since load-matching service Internet Truckstop began its records in 2005. The rate hit $1.97 in June of 2008, but then dropped the next month to $1.90 and continued to fall until April 2009.
Then again in June of last year, dry van hit $1.96 – a tease, of course, as the rate dropped 13 cents the following month.
May's $1.98 looked hopeful this year, though, as rates had been climbing since January, and in June, it delivered, hitting $2.01.
It apparently wasn't meant to be, though: In data just released this week for July, the dry van rate dropped 15 cents to $1.86.
All segments saw decreases, though, with flatbed dropping 5 cents to $2.08 and reefer dropping 18 cents to $2.22.
See the September issue for more details on the rates and full graphs of rates for the last two years.