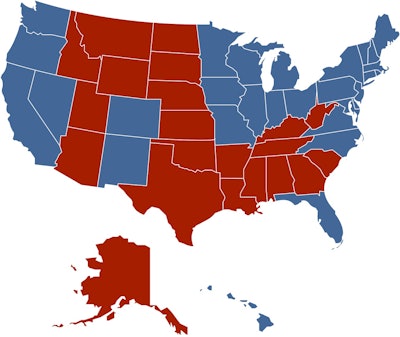 Haul the Vote, created by a group of carriers, provides a great resource for getting registered to vote, seeing who will be on your ballot, and learning about issues inside and outside of trucking. If you'd like a more detailed look at how early and absentee voting works and individual state policies on it, check this recent Overdrive story by Editor Randy Grider.
Haul the Vote has a good roundup of trucking issues, including owner-operator topics, hours of service, diesel prices, tolls and highway privatization. It doesn't tell you where President Obama and Mitt Romeny appear to stand on them, but a separate section does make a brief stab at trucking-related aspects of their records.
You'll also see the candidates' stances on other matters of importance to you, such as taxes and health.