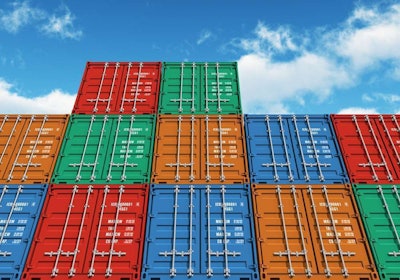 Does your company need a cheap, sturdy office?
Overdrive sister pub Equipment World's Tom Jackson may have a solution for you — an intermodal-type cargo container.
Jackson posted last week this piece on the emergence of shipping containers being modified for use as either storage sheds or full-blown offices (see the photo here), even going as far as to fashioning windows, doors, skylights, insulation and wiring. Jackson writes that these containers are "piling up at U.S. ports," due to international trading, and that a container can be bought for just $900.
Whether humorous, artistic, statement-worthy or otherwise, the containers do seem to offer a fine alternative to standardly constructed buildings, offering both strength and ease of installation. They're self-supported and their floors can hold up to 57,000 pounds, to boot.