Turns out there's a connection between trucking and the man who went public with claims of a far-reaching government program to collect telephone and internet records of U.S. citizens.
No, NSA contract spy-turned-whistleblower Edward Snowden didn't try to make it as a truck driver before turning to a lucrative career in computers and skullduggery. But truck drivers might be perturbed by this revelation: The company that ran the background check on the nerdy patriot/rat is a corporate sibling of the firm that provides DAC reports.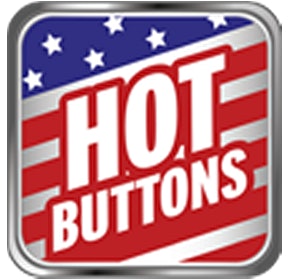 There's a small industry devoted to fighting the data sold by HireRight Solutions Inc., which specializes in background screening for transportation jobs (to say nothing of the hefty civil penalty levied against HireRight for violating several federal standards last year).
Yet when it comes to vetting applicants for top-secret jobs, maybe the process isn't so thorough as it is in trucking.
At a recent Senate Homeland Security hearing, the inspector general for the U.S. Office of Personnel Management said USIS, the company that conducted the background investigation on Snowden, is under investigation itself. "Yes, we do believe that there may be some problems," the IG testified.
Committee member Sen. Claire McCaskill (D-Mo.) also mentioned an investigation into the company's "systematic failure to adequately conduct investigations."
USIS, in a statement, says the company has never been informed that it is under investigation.
USIS, aka US Investigations Services LLC, is currently the largest contractor doing security background checks for the federal government. USIS and DAC-provider HireRight merged in August 2008, creating "the largest employment screening company in the world," according to the merger announcement.
Last August, HireRight agreed to pay $2.6 million to settle Federal Trade Commission charges that it violated the Fair Credit Reporting Act by failing to assure the maximum possible accuracy of information it provided, failing to give consumers copies of their reports, and failing to reinvestigate disputes as required by law. The case represented the first time the FTC has charged an employment background screening firm with violating the FCRA, and resulted in the second largest civil penalty that the FTC has obtained under the Act, according to the agency.
In addition to the $2.6 million penalty, the settlement put provisions in place to change how HireRight was to do business going forward.
Maybe truck drivers should apply for Top Secret clearance first: That should look good on a resumé — and then they could claim their Pre-employment Screening Program (PSP) records were classified?